An Investigation Into Safe Printmaking Methods With Etching Without Acid, For Art & Design For Higher Education Institutions In Pakistan
Fazal Ellahi Khan

Graduate Program in Design & Planning, School of Architecture and Design, King Mongkut's University of Technology Thonburi, Bangkok, Thailand

Nigel Power

Graduate Program in Design & Planning, School of Architecture and Design, King Mongkut's University of Technology Thonburi, Bangkok, Thailand
Abstract
The purpose of this research was to explore healthy, environmentally friendly, effective, and economical alternatives to traditional acid-base printmaking practices. The research took place in Pakistan, where chemicals and acids are widely used for printmaking in Art & Design higher education institutions as well as in artist's workshops. These approaches pose serious health and safety issues for teachers, students, and practitioners alike as well as causing environmental damage. However, no research on safer alternatives had been previously carried out in the country. The investigation filled this gap using a mixed-methods research design: a practice-led project focused on the design, development, and testing of an electro-etching machine made entirely from economical and locally available components; the opinions and ideas of experts and practitioners were gauged through questionnaires and structured interviews; and, finally, the technical and aesthetic qualities and possibilities of the proposed machine were tested and evaluated through a print workshop involving students, professors, and print artists. The research found that the proposed method met the inquiry's main objectives, namely: to produce high-quality artistic prints using a safe and economical alternative to acid. The researchers conclude by arguing that the research has the potential to move educational and artistic practices in Pakistan away from unhealthy and damaging methods and towards safe and sustainable forms of print production.
Keywords:
Printing acid free; Health and safety; Electro etching; Sustainibility.
References
Alfonso, C., & Noone, E. (2018). Electro-etching handbook (1st ed.). Alfonso Vega Crujera.

Alexander, D. (2008) "Electrolytic Etching", SNAG Technical Bulletin, 2nd Quarter Green, C. (2013). A HANDBOOK ON SOME NEW METHODS FOR NON-TOXICINTAGLIO ETCHING AND METAL PLATE PRINTMAKING (18th ed.). Ecotech Design.

Groce, S. (2016). ENVIRONMENTAL PRINTMAKING: PROFESSOR SUSAN GROCE, PIONEER OF SAFER PRINTMAKING IN THE USA. Retrieved 8 October 2021, from https://www.jacksonsart.com/blog/2016/06/10/environmental-printmaking-susan-groce/.

Aydemir, C., & Ayhan Özsoy, S. (2020). Environmental impact of printing inks and printing process. Retrieved 1 October 2021, from https://www.grid.uns.ac.rs/jged/download/v11n2/jged_v11_n2_p2.pdf.

Jemai, H., Badri, A., & Ben Fredj, N. (2021). State of the Art and Challenges for Occupational Health and Safety Performance Evaluation Tools. Safety, 7(3), 64. https://doi.org/10.3390/safety7030064

Pathak, A., & Intratat, c. (2012). Use of Semi-Structured Interviews to Investigate Teacher Perceptions of Student Collaboration. Malaysian Journal Of ELT Research, 8 (1), 2012, 04. Retrieved 5 October 2021, from https://melta.org.my/journals/MAJER/downloads/majer08_01_03.pdf

Sabour, W. (2017). The Non-Toxic Contemporary Approach to Teaching Printmaking Art. Iiste.org. Retrieved 1 September 2020, from https://www.iiste.org/Journals/index.php/ADS/article/view/39053.

Candy, L. (2006). (PDF) Practice Based Research: A Guide. ResearchGate. Retrieved 15 November 2020, from https://www.researchgate.net/publication/257944497_Practice_Based_Research_A_Guide.

University, N. (2003). TOXICOLOGY AND EXPOSURE GUIDELINES. Ehs.unl.edu. Retrieved May 2020, from https://ehs.unl.edu/documents/tox_exposure_guidelines.pdf?bclid=IwAR1BoH6fcdoidGv3kXOKqQ3a-rHdpAjrVEWoBrNizJS5Jusy7WhxyuBi3c.

Pengelly, J. (1997). Environmentally Sensitive Printmaking: A Framework for Safe Practice. Robert Gordon University Abeardeen. Retrieved 8 November 2020, from https://www.openair.rgu.ac.uk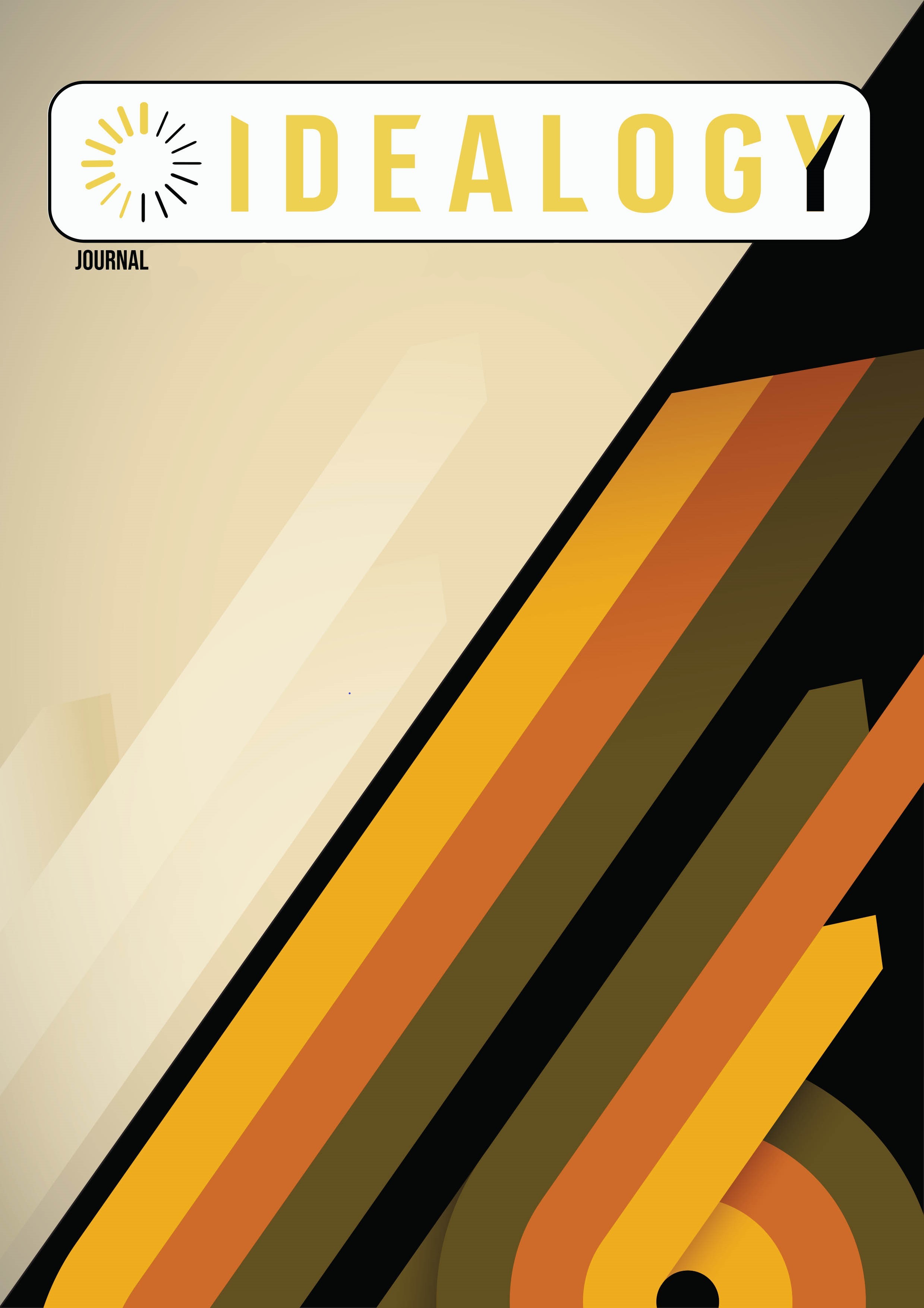 Section
Original Articles
This work is licensed under a Creative Commons Attribution-NonCommercial-NoDerivatives 4.0 International License.
UiTM Press (the Publisher) has agreed to publish the undersigned author's paper in Idealogy Journal. The agreement is contingent upon the fulfilment of a number of requirements listed below.
1. The undersigned author warrants that the paper entitled below is original, that it is not in any way libellous or unlawful in Malaysia, that it does not infringe any copyright or other proprietary right. The undersigned hereby represents and warrants that he/she is the author of the paper, except for material that is clearly identified as to its original source, with permission notices from the copyright owners where required. The undersigned represents that he/she has the power and authority to sign and execute this agreement.
2. The undersigned author warrants that the paper entitled below has not been published elsewhere, and also it will not be submitted anywhere else for publication prior to acceptance/rejection by this Journal.
3. By submitting the paper entitled below, the undersigned author agrees to transfer the rights to publish and distribute the paper in an international e-journal (entitled above) to Publisher.
4. The undersigned author agrees to make a reasonable effort to conform to Publisher's submission guidelines and to liaise with the editor to ensure that the requirements of these guidelines are met to a reasonable degree.
5. The corresponding author signs for and accepts responsibility for releasing this material on behalf of any and all coauthors. This agreement is to be signed by at least one of the authors who has obtained the assent of the co-author(s) where applicable. After submission of this agreement signed by the corresponding author, changes of authorship or in the order of the authors listed will not be accepted.