Identifying the Teaching Aid Effect That Parents Use to Enhance Reading Skill of Their Children
Muhammad Syazwan Mohamad Sharil

Department of Industrial Design, College of Creative Arts Studies, Universiti Teknologi MARA, Shah Alam, Selangor, Malaysia

Norhayati Che Daud

College of Creative Arts Studies, Universiti Teknologi MARA, Shah Alam, Selangor, Malaysia

Haszlin Shaharudin

Department of Industrial Design, College of Creative Arts Studies, Universiti Teknologi MARA, Shah Alam, Selangor, Malaysia
Abstract
This research paper aims to identify the teaching aids that parents use to enhance reading for their children. At the beginning of every school session, few students in primary school in Malaysia will enrol in special recovery classes. Students in primary school will take a particular recovery class because they have a few problems in their studies, such as reading, writing, and calculating skills. The researcher will focus on parents' teaching aid to enhance their children's reading skills in this research. Base on a Utusan Malaysia at 19th March 2019, Dr. Mahathir Mohamad say 'Marilah jadikan sekolah kebangsaan hebat semula'. From these slogans, we can see that every primary school must upgrade their learning system to solve the students' problems in studies. Besides that, the parent must help the government to reach a goal. Parents can use teaching aids to teach their children, such as electronic, non-electronic teaching aids and other manual activities. The outcome of this research paper purposely will be helping the parents on how to teach their children using teaching aids and what the perfect teaching aid that parents can use to solve the reading problem. The study would benefit the education system to arrange the guild line for teachers to improve their teaching skills for students with reading problems.
Keywords:
Teaching Aids; Electronic Teaching Aids; Non-Electronic Teaching Aids; Activity; Parents; Reading Skills.
References
Farrant J.S 1977. Prinsip dan amalan Pendidikan, Kuala Lumpur: Dewan Bahasa Dan Pusaka. Guru cemerlang, kementerian pelajaran Malaysia [KPM], 2011

Gu, P., & Guo, J. (2017). Digital case-based learning system in school. PloS one, 1-15.

Heinich, R., Molenda, M., Russell, J.D., & Smaldino, S.E. (2002). Instructional media and technologies for learning. Ed. ke7. Columbus: Merrill Prentice Hall.

Jongbo, O. C. (2014). The role of research design in a purpose-driven enquiry. Review of Public Administration and Management, 3(6), 87 - 94

Kementerian Pendidikan Malaysia (2016). laporan tahunan pelajaran kementerian pelajaran Malaysia 2016

Kementerian Pelajaran Malaysia (2010). Sekolah Wawasan di Malaysia: Konsep, Cabaran, dan Pelaksanaan. Putra Jaya: KPM

Ministry of Education Malaysia (MOE), Obtaining General Information on Special Education Primary Schools. Available online at: https://www.malaysia.gov.my/portal/content/29488

Mohamad Sofee Razak. 2007. Intelek kurang membaca. Utusan Malaysia, 26 November 2007

Norfadilah Kamaruddin (2012). A Conceptual Framework of Interface Design Roles for Teaching aids in Malaysian Tertiary Education. Faculty of Art and Design Universiti Teknologi Mara Shah Alam, Asian Journal of Education and e-Learning

Nor syamimi samsudin (2018). Improving Students Learning Approach in Mathematical Thinking through Constructivist Learning Approach with Creativity for Architecture Students. Faculty of Architecture, Planning and Surveying, Universiti Teknologi MARA Cawangan Perak. Idealogy Journal, [S.l.], v. 3, n. 2, p. 61-68, sep. 2018

Utusan Malaysia (2006). Murid-murid tingkat satu tidak boleh membaca, oktober. Halaman 8

Utusan Malaysia (2019). Marilah jadikan sekolah kebangsan hebat semula - Dr. Mahathir. 19 Mac. Available online at https://headtopics.com/my/marilah-jadikan-sekolah-kebangsan-hebat-semula-dr-mahathir-4821993

W.F. Connell (1981) Asas Pendidikan. Education, Primary.; "Education, Secondary." Kuala Lumpur: DBP, 1981.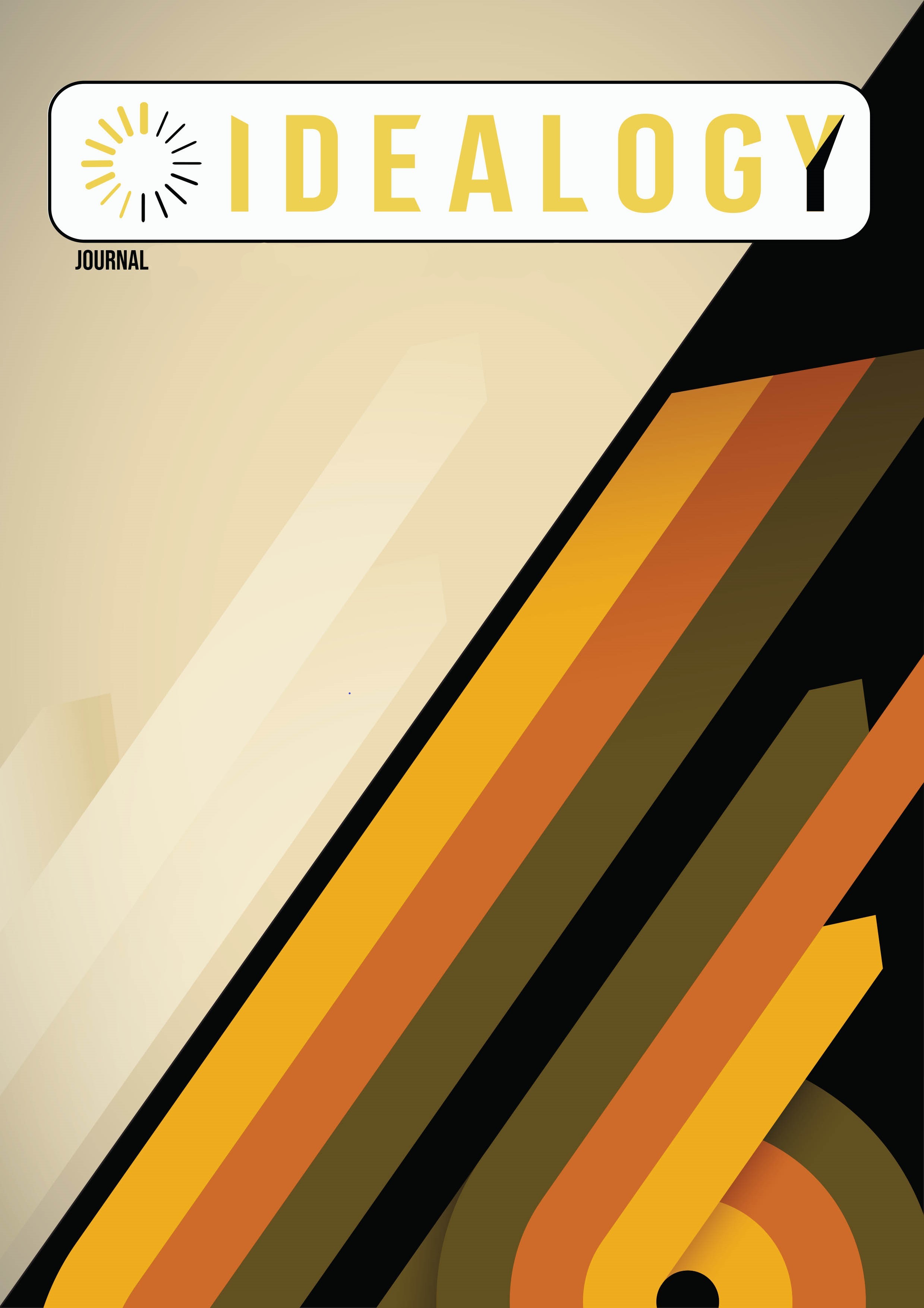 Section
Original Articles
This work is licensed under a Creative Commons Attribution-NonCommercial-NoDerivatives 4.0 International License.
UiTM Press (the Publisher) has agreed to publish the undersigned author's paper in Idealogy Journal. The agreement is contingent upon the fulfilment of a number of requirements listed below.
1. The undersigned author warrants that the paper entitled below is original, that it is not in any way libellous or unlawful in Malaysia, that it does not infringe any copyright or other proprietary right. The undersigned hereby represents and warrants that he/she is the author of the paper, except for material that is clearly identified as to its original source, with permission notices from the copyright owners where required. The undersigned represents that he/she has the power and authority to sign and execute this agreement.
2. The undersigned author warrants that the paper entitled below has not been published elsewhere, and also it will not be submitted anywhere else for publication prior to acceptance/rejection by this Journal.
3. By submitting the paper entitled below, the undersigned author agrees to transfer the rights to publish and distribute the paper in an international e-journal (entitled above) to Publisher.
4. The undersigned author agrees to make a reasonable effort to conform to Publisher's submission guidelines and to liaise with the editor to ensure that the requirements of these guidelines are met to a reasonable degree.
5. The corresponding author signs for and accepts responsibility for releasing this material on behalf of any and all coauthors. This agreement is to be signed by at least one of the authors who has obtained the assent of the co-author(s) where applicable. After submission of this agreement signed by the corresponding author, changes of authorship or in the order of the authors listed will not be accepted.