Preliminary Study of Supermarket's Mobile Application Needs For Indonesian Shopper
Shania Jiehan Geraldine

Institut Teknologi Bandung, Indonesia

Dianing Ratri

Institut Teknologi Bandung, Indonesia
Abstract
The increasing interest in smart city development provides an opportunity for retail to enter into what is known as the smart retail concept. Smart retail is a smart shopping concept with the help of technology. One of the technologies that can be used in the implementation of smart retail is smartphones. In Indonesia, large supermarkets such as Yogya and Super Indo have implementing smartphone technology, into their mobile applications. However, based on the results of user reviews in the App store/Playstore media, the application is still considered not very effective. This is what makes researchers interested in evaluating mobile applications for supermarkets. The method used in this research is mixed method by conducting Focus Group Discussions and Questionnaires. The results of the data were analyzed with the aim of finding problems commonly experienced by visitors. There were 6 FGD participants and 137 questionnaire respondents included in this study. Based on the results, it is found that the current applications do not meet consumer needs, this is because consumers prefer to shop directly at the supermarket. However, in the process of in-store shopping activity, problems are still often found, such as difficulty in finding the location of the product, the product is unavailable, there is no information on the price of the product on display, and so on. Thus, the type of application that has the potential as a solution to this problem is an application to help visitors in doing in-store shopping activities at the supermarket.
Keywords: Shopping activities, customer behaviour, mobile application.
References
Ahmad, A. K., Muhammad Fuad, I. N., Abdullah, M., & Abdul Aziz, M. N. (2018). Design and evaluation of a mobile user interface usability. Idealogy Journal, 3(2), 119-128. doi:10.24191/idealogy.v3i2.83

Bahrun, S., Alifah, S., & Mulyono, S. (2017). Rancang Bangun Sistem Informasi Survey Pemasaran dan Penjualan Berbasis Web. In Jurnal Transistor Elektro dan Informatika (TRANSISTOR EI) 2(2).

Basariya, R. (2019). IMPACTING CUSTOMER SATISFACTION IN SUPERMARKET. https://doi.org/10.24941/ijcr.34066.01.2019

Bhattacharya, S., Floreen, P., Forsblom, A., Hemminki, S., Myllymaki, P., Nurmi, P., Pulkkinen, T., & Salovaara, A. (2012). Ma$$IV -- an Intelligent Mobile Grocery assistant. 2012 Eighth International Conference on Intelligent Environments. https://doi.org/10.1109/ie.2012.21

Chaniago, H. (2021). MANAJEMEN RITEL DAN IMPLEMENTASINYA. Bandung: Edukasi Riset Digital PT.

Indrajaya, S. (2016). ANALISA PENGARUH KEMUDAHAN BELANJA, KUALITAS PRODUK BELANJA DI TOKO ONLINE. Jurnal Ilmu Ekonomi dan Sosial. 5(2)

Kaur, S., & Kaur, V. (2018). COMPARATIVE STUDY ON ONLINE VS. OFFLINE SHOPPING. www.ijcrt.org

Lai, T., Bui, T., & Lipka, N. (2020). ISA: An Intelligent Shopping Assistant. AACL.

Loong, K. T., Tunku, U., & Rahman, A. (2016). PERSONAL SHOPPING ASSISTANT.

Mishra, M. (n.d.). Marketing and Retail Management. Success Mantras for 21 Century Business.

Mulyadi, M. (2011). PENELITIAN KUANTITATIF DAN KUALITATIF SERTA PEMIKIRAN DASAR MENGGABUNGKANNYA.15(1).

Reuter, C. dan Leopold, I. (2018): Mobile and interactive media in the store? Design case study on bluetooth beacon concepts for food retail, Media in Action, 1, 100-134.

Setiawan, W. (2017). Era Digital dan Tantangannya. Seminar Nasional Pendidikan 2017.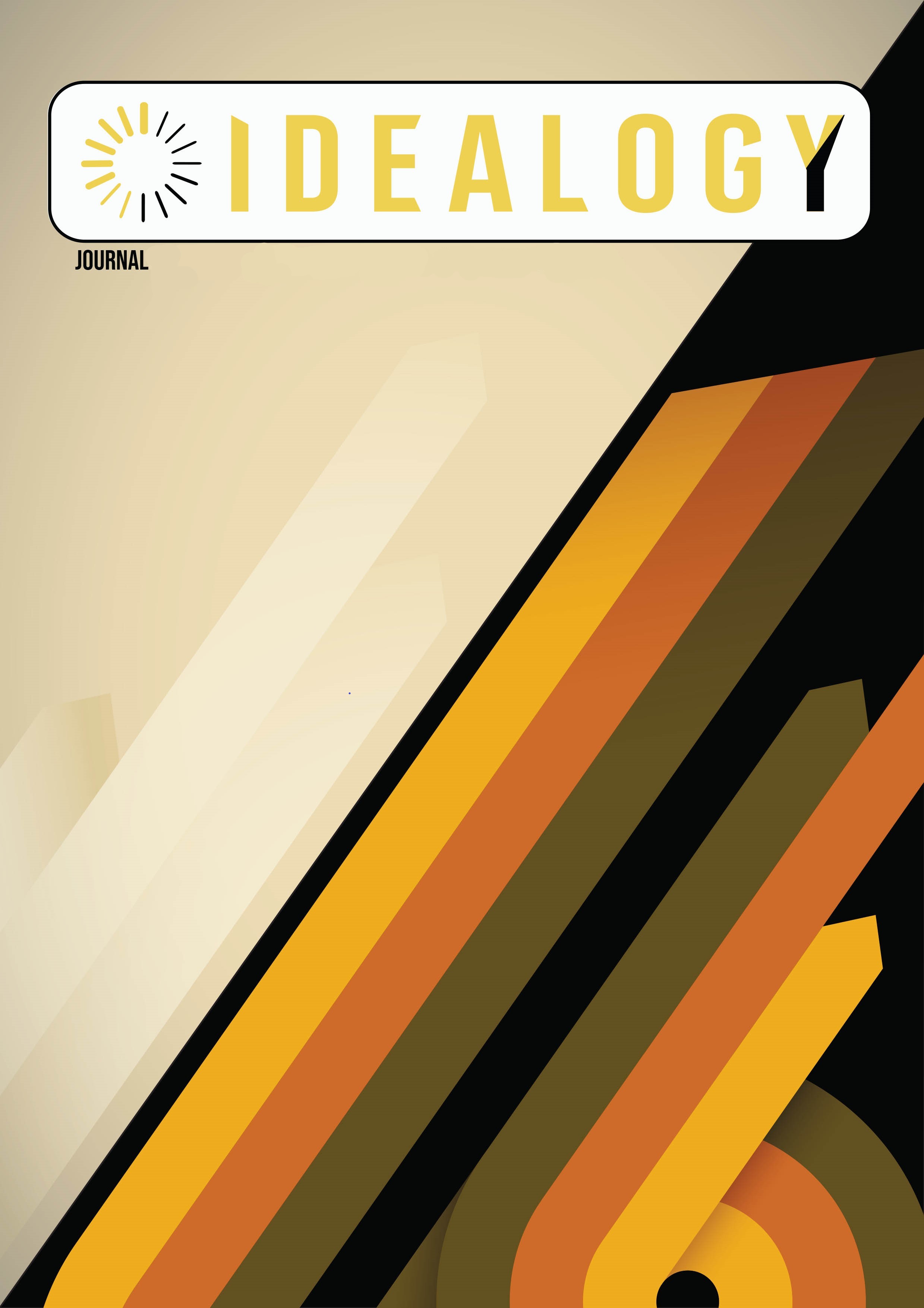 Section
Original Articles
This work is licensed under a Creative Commons Attribution-NonCommercial-NoDerivatives 4.0 International License.
UiTM Press (the Publisher) has agreed to publish the undersigned author's paper in Idealogy Journal. The agreement is contingent upon the fulfilment of a number of requirements listed below.
1. The undersigned author warrants that the paper entitled below is original, that it is not in any way libellous or unlawful in Malaysia, that it does not infringe any copyright or other proprietary right. The undersigned hereby represents and warrants that he/she is the author of the paper, except for material that is clearly identified as to its original source, with permission notices from the copyright owners where required. The undersigned represents that he/she has the power and authority to sign and execute this agreement.
2. The undersigned author warrants that the paper entitled below has not been published elsewhere, and also it will not be submitted anywhere else for publication prior to acceptance/rejection by this Journal.
3. By submitting the paper entitled below, the undersigned author agrees to transfer the rights to publish and distribute the paper in an international e-journal (entitled above) to Publisher.
4. The undersigned author agrees to make a reasonable effort to conform to Publisher's submission guidelines and to liaise with the editor to ensure that the requirements of these guidelines are met to a reasonable degree.
5. The corresponding author signs for and accepts responsibility for releasing this material on behalf of any and all coauthors. This agreement is to be signed by at least one of the authors who has obtained the assent of the co-author(s) where applicable. After submission of this agreement signed by the corresponding author, changes of authorship or in the order of the authors listed will not be accepted.