Development of Designs and Motives for West Sumatra's Koto Gadang Embroidery Products
Ranelis Nel

Institut Seni Indonesia, Padang Panjang, INDONESIA

Kendall Malik

Institut Seni Indonesia, Padang Panjang, INDONESIA
Abstract
The study of "Development of Designs and Motives for Koto Gadang Embroidery Items, West Sumatra," aims to create designs and motives for Koto Gadang embroidery products. The product, which began as traditional equipment in the shape of scarves, is currently being transformed into home items such as chair cushion coverings, table mats, and tissue holders. Meanwhile, bags and wallets are made as examples of souvenirs. Qualitative research is used to elucidate field phenomena. To examine the evolution of product designs and embroidery patterns, this study employs a design strategy analysis that incorporates Agus Sachari's design strategies and innovation strategies, as well as other theories such as the attractiveness of the product's beauty, the materials used, the tools used, manufacturing techniques, and product authenticity. This innovation research resulted in five chair cushion designs, five table mat designs, five bag designs, and five wallet designs. Additionally, this research generates four theme designs for each product, including the siriah gadang, pucuak rabuang, itiak house patang, and kaluak kuku motifs. This motif is created by repeating motives that are placed according to the shape of the finished object.
Keywords: Embroidery, motives design, product. Koto Gadang.
References
& Juni Mity j. (2011), Pakaian Tradisional Sulam, Tenun, & Renda Khas Koto Gadang, Jakarta, Dian Rakyat.

. (2009), Kerajinan Sulam Koto Gadang Kajian Bentuk dan Fungsi Sosial, Jurnal Ekspresi Seni Ilmu Pengetahuan dan Karya Seni ISI Padangpanjang, edisi Mei 2009, Padangpanjang, ISI Padangpanjang.

. (2013), "Kerajinan Bordir Hj. Rosma Kajian Desain, Fungsi Personal dan Fungsi Fisik", Laporan Penelitian, Padangpanjang, ISI Padangpanjang,

Esde, Erni, et al. (1994-1995), Kerajinan Sulaman Sumatra Barat, Musium Negeri Sumatra Barat "Adhityawarman", Padang, Departemen Pendidikan Dan Kebudayaan.

Marah, Risman, Ragam Hias Minangkabau. (1987-1988), Jakarta, Departemen Pendidikan dan Kebudayaan Direktorat Jendral Kebudayaan.

Navis, Ali Akbar. (1984), Alam Terkembang Jadi Guru "Adat dan Kebudayaan Minangkabau, Jakarta, PT Grafiti Pres.

Ranelis. (2008), Kerajinan Sulam Koto Gadang Bukittinggi Sumatera Barat kajian Bentuk Dan Fungsi Sosial, (Tesis), Yogyakarta, ISI Yogyakarta.

Razni, Sita Dewi, Mity J. Juni, dan Rebecca Dahlan. (2005), Pakaian Tradisional Koto Gadang, Bukittinggi, Penerbit Yayasan Kerajinan Amai Setia.

Sachari Agus. (1986). Paradikma Desain Indonesia Pengantar dan Kritik, Jakarta, CV Rajawali

Tokio, M. Soegeng. (1987), Mengenal Ragam Hias Indonesia, Bandung, Angkasa Bandung

Yanuarni, Dini. (2009), Sulaman Tangan Amai Setia Koto Gadang Bukittinggi : Kajian Filosofi dan Fungsi, Jurnal Ekspresi Seni Ilmu Pengetahuan dan Karya Seni ISI Padangpanjang, edisi Mei 2009, Padangpanjang, ISI Padangpanjang.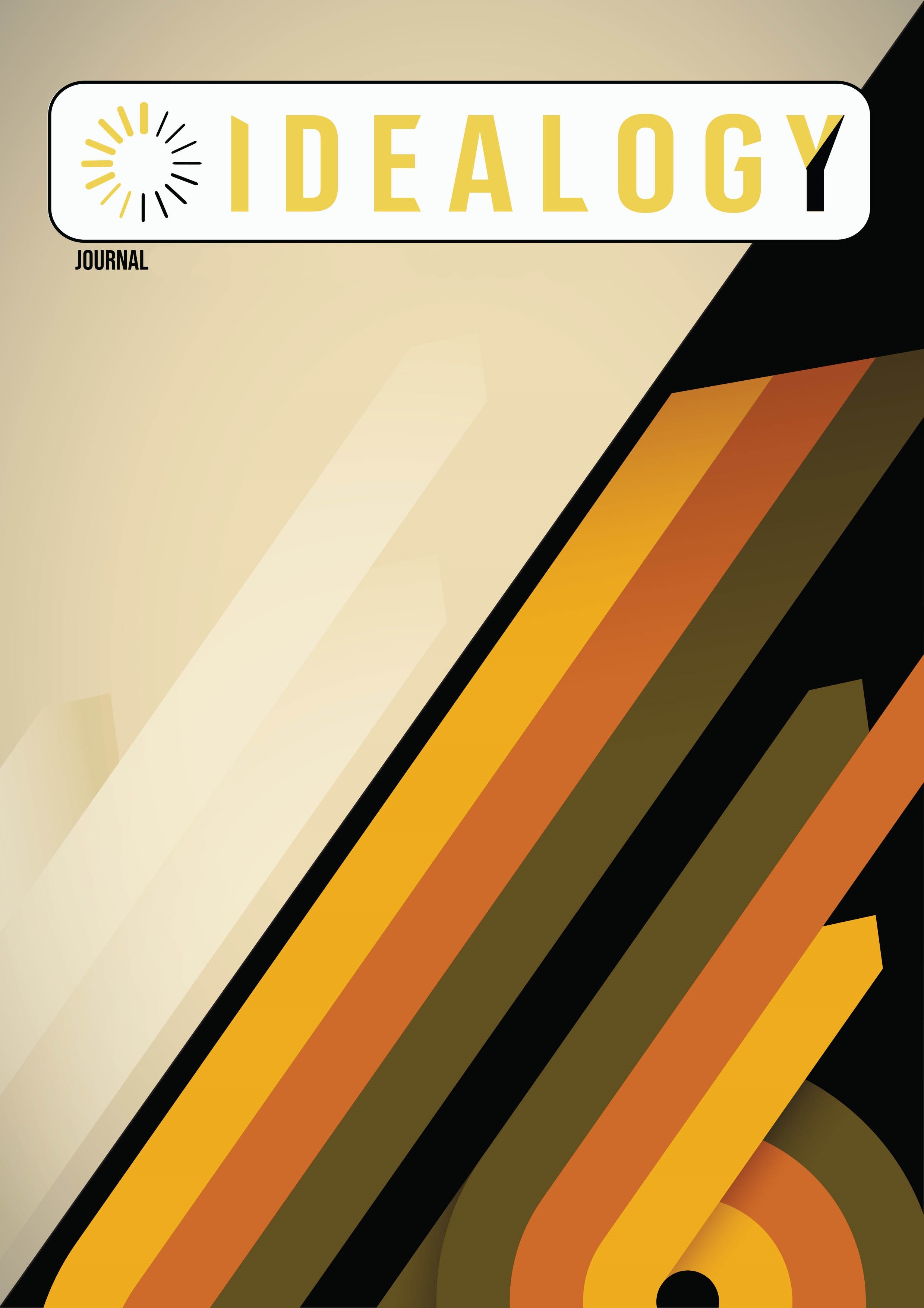 Section
Original Articles
UiTM Press (the Publisher) has agreed to publish the undersigned author's paper in Idealogy Journal. The agreement is contingent upon the fulfilment of a number of requirements listed below.
1. The undersigned author warrants that the paper entitled below is original, that it is not in any way libellous or unlawful in Malaysia, that it does not infringe any copyright or other proprietary right. The undersigned hereby represents and warrants that he/she is the author of the paper, except for material that is clearly identified as to its original source, with permission notices from the copyright owners where required. The undersigned represents that he/she has the power and authority to sign and execute this agreement.
2. The undersigned author warrants that the paper entitled below has not been published elsewhere, and also it will not be submitted anywhere else for publication prior to acceptance/rejection by this Journal.
3. By submitting the paper entitled below, the undersigned author agrees to transfer the rights to publish and distribute the paper in an international e-journal (entitled above) to Publisher.
4. The undersigned author agrees to make a reasonable effort to conform to Publisher's submission guidelines and to liaise with the editor to ensure that the requirements of these guidelines are met to a reasonable degree.
5. The corresponding author signs for and accepts responsibility for releasing this material on behalf of any and all coauthors. This agreement is to be signed by at least one of the authors who has obtained the assent of the co-author(s) where applicable. After submission of this agreement signed by the corresponding author, changes of authorship or in the order of the authors listed will not be accepted.