Wood Carving- Traditional Art of Malaysia to be a Safeguard and Protected
Irfan Ullah

Universiti Sains Malaysia (USM)
Abstract
The protection of traditional crafts represents one of the goals of Intangible cultural heritage to be safeguarded, as defined in the UNESCO 2003 Convention. In the field of architecture, traditional carving is embodied in construction techniques in the interior decoration and ornamentation of historic buildings. The architectural and artistic value of the historic objects means protection of their intangible aspect which is to be kept and nurtured for future generations. Wood carving has been an important craft in the dialect architecture practiced by Malay craftsmen in Peninsular Malaysia as early as the 14th century. One of the famous components or items in the vernacular buildings are an ornamental component and it is prominent in traditional buildings. The Carved component also found one of elements with architectural identity for traditional houses in the northeastern region of Peninsular Malaysia. Today the methods are changing regarding the traditional ways of carving the wooden pieces and increased changes in building technology. The knowledge of the local crafts is broadly forgotten regarding the traditional methods for the new generation of wood carvers. Thorough knowledge of the old local ornaments which are applied in the craft, the conservation methodology of the carving which consists of the use of traditional ornaments, means conveying of the traditional methods to the new generation of craftsmen. Nurturing the traditional way of woodcarving represents one integrated process of transferring the skills of the craft as human art and part of the traditional architecture.
Keywords: wood carving, Safeguarding, protection, historic buildings
References
Abdul Halim Nasir (1987). Traditional Malay Wood Carving. Kuala Lumpur: Dewa Pustaka. Ab. Aziz S. and Olalere, F. E. (2013). Enhancing contemporary home furniture with Malay tangible cultural heritage. Creative Technology Entrepreneur Conference CrTEC2013, KSL Hotel Resort, Johor Bahru. 17-18 June 2013.

Ahmadreza, et al. (2013). Public Perception and Component Analysis of Wood Carving Calligraphy Ornamentation in Malaysia Heritage Mosques. 1st International Conference on Research Methodology for Built Environment and Engineering Kuala Lumpur, Malaysia. 17-18 December 2013. Pages: 52-60.

Zuraini et al. (2015). Ingenious Malay Wood Carving as Daylight Filtering Devices. Procedia - Social and Behavioral Sciences, 201(February), 182– 190.

Hamdzun et al. (2014). Cut out Carving: An Innovation of Malay Heritage Design Pattern (Labu Sayong), 21(6), 936–944.

Haziyah, et al. (2012). The philosophy in the creation of traditional Malay carving motifs in Peninsula Malaysia. GEOGRAFIA Online Malaysia Journal of Society and Space 8, 7(7), 88–95.

Zumahiran Kamarudin, & Ismail Said. (2010). Carving motifs in timber houses of Kelantan and Terengganu: sustaining Malay architecture identity. Conference on Technology & Sustainability in the Built Environment, (May), 235–256.

Norhayati et al. (2014). Decoration in Praying Hall of Mosque: A review of current literature. Procedia - Social and Behavioral Sciences, 153, 55– 60.

Norhayati et al. (2014). Social and Users' Perception on Application of or namentation Motif between Excessive and Minimal Decorated Praying Hall of Community Mosque. Procedia - Social and Behavioral Sciences, 00, 1–9.

Muhammad Faizal, A. R. (2012). The Influence of Religion towards Local Architecture Elements: Comparison Study of Thailand and Malaysia Wood Carvings. International Conference on Humanity, History and Society, 34, 138–142.

Nursuriani, S. (2004). Chapter 1 wood carving, 1–14.

Noor, et.al (2014). International Seminar on Ecowgy, Human Habjtat and Environmental Change in The Malay World Pekanbaru, Riau, INDONESIA.

Norhasimah Ismail, et.al (2014) SHS Web of Conferences.

Ahmadreza, et al. (2013). Public perception and Component Analysis of Wood carving Calligraphic Ornamentation in Malaysian Heritage Mosques, (December), 17–18.

Ismail Said. (2005). Timber Species in Malay Wood Carving. International Seminar Malay Architecture as Lingua Franca, 1–12.

Nursuriani Shaffee, & Ismail Said. (2013). Types of Floral Motifs and Patterns of Malay Woodcarving in Kelantan and Terengganu. Procedia - Social and Behavioral Sciences, 105, 466–475.

Shuaib, A. A., & Enoch, O. F. (2013). Integrating Malay Tangible Cultural Heritage into Furniture Design: An Approach to Enhance Product through Emotional and Spiritual Contents. The Online Journal of Science and Technology (TOJSAT), 3(4), 77–85.

Sumardianshah, et al. (2013). Tradition and transformation: the structure of Malay woodcarving motifs in craft education. Procedia - Social and Behavioral Sciences, 823–831.

Nangkula Utaberta (2014) Evaluating ornamentation of twelve Pillared house in Kelantan And Terengganu. Journal of Environmental Science and Technology.7 (4) 236-244.

Nangkula Utaberta. (2014). Evaluating the Discontinued Traditions of Malay Wood Carvings in Malaysia: A Failure to Develop the Discourse on Modern and Post-Modern Ornamentation in Architectural Works. American Journal of Engineering and Applied Sciences, 7(2), 241–254.

UNESCO, (2003). Text of the convention for the safeguarding of the intangible cultural heritage. Retrieved January 8, (2016).

Fitri, I., & Ahmad, Y. (2017). The Legal Aspects of Heritage Protection and Management in Indonesia: Toward Integrated Conservation. In Proceedings of the 6th International Conference of Arte-Polis (pp. 289-296). Springer, Singapore.

Golden, E. M. (2017). Building from Tradition: Local Materials and Methods in Contemporary Architecture. Routledge.

Sulaiman, M. S. (2017). Challenges in the conservation of the Negeri Sembilan Traditional Malay House (NSTMH) and establishment of a conservation principles framework.

Vatan, M. (2014). Protection of Traditional Vernacular Heritage Buildings: Recommendations for the Local People. In meeting of Cultural HELP (pp. 191-201).

Bello, T. (2017). Assessment of the Informal Sector Electrical Craft Practice and Apprenticeship Training in Minna Metropolis (Doctoral dissertation).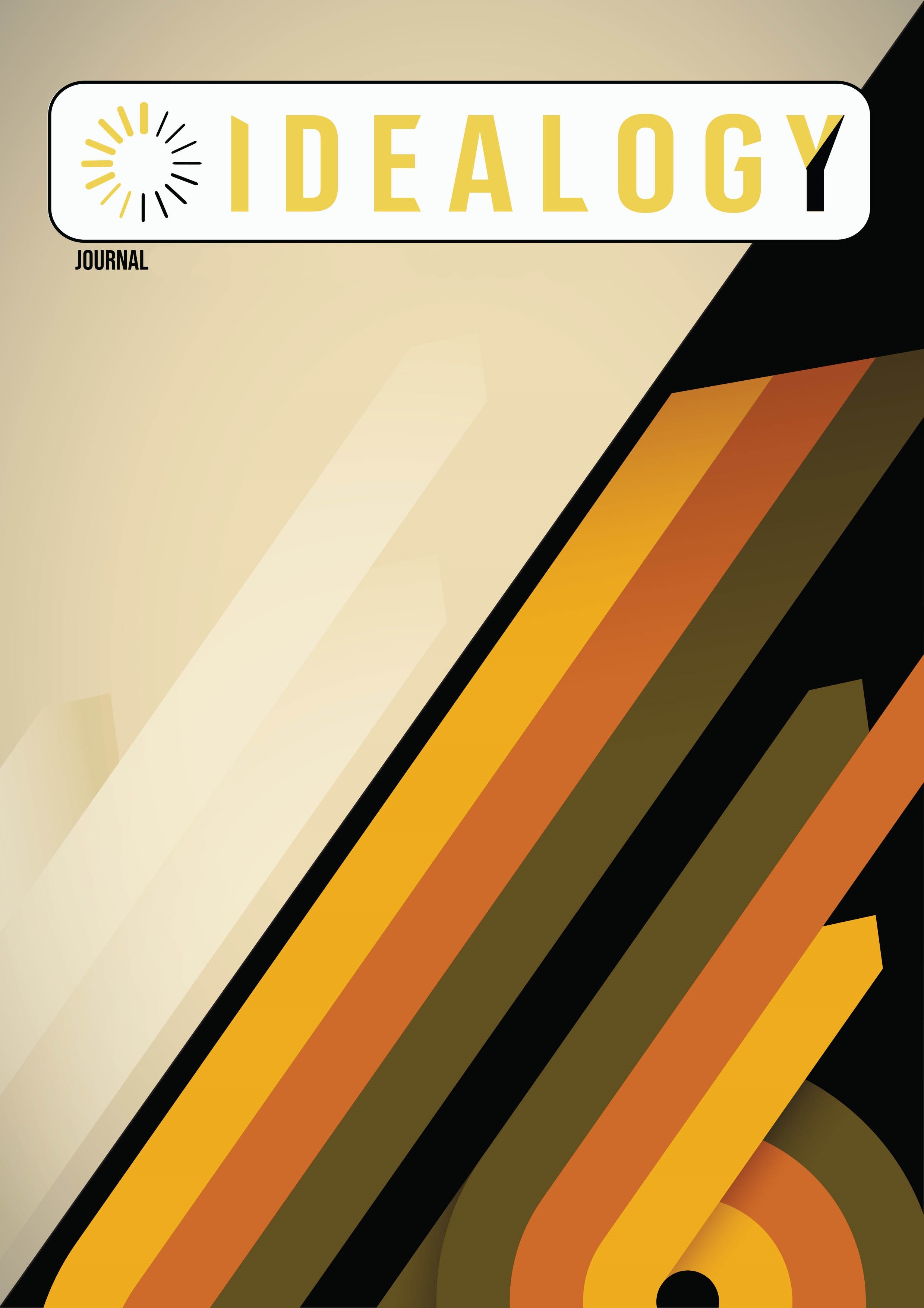 This work is licensed under a Creative Commons Attribution-NonCommercial-NoDerivatives 4.0 International License.
UiTM Press (the Publisher) has agreed to publish the undersigned author's paper in Idealogy Journal. The agreement is contingent upon the fulfilment of a number of requirements listed below.
1. The undersigned author warrants that the paper entitled below is original, that it is not in any way libellous or unlawful in Malaysia, that it does not infringe any copyright or other proprietary right. The undersigned hereby represents and warrants that he/she is the author of the paper, except for material that is clearly identified as to its original source, with permission notices from the copyright owners where required. The undersigned represents that he/she has the power and authority to sign and execute this agreement.
2. The undersigned author warrants that the paper entitled below has not been published elsewhere, and also it will not be submitted anywhere else for publication prior to acceptance/rejection by this Journal.
3. By submitting the paper entitled below, the undersigned author agrees to transfer the rights to publish and distribute the paper in an international e-journal (entitled above) to Publisher.
4. The undersigned author agrees to make a reasonable effort to conform to Publisher's submission guidelines and to liaise with the editor to ensure that the requirements of these guidelines are met to a reasonable degree.
5. The corresponding author signs for and accepts responsibility for releasing this material on behalf of any and all coauthors. This agreement is to be signed by at least one of the authors who has obtained the assent of the co-author(s) where applicable. After submission of this agreement signed by the corresponding author, changes of authorship or in the order of the authors listed will not be accepted.