Metamorphosis
Muhammad Khalik Mustafa

Universiti Teknologi MARA, Perak Branch, Seri Iskandar Campus, 32610 Seri Iskandar, Perak, MALAYSIA
Abstract
The word metamorphosis representing the meaning the process of transformation, alteration, change and rebirth. Metamorphosis is an idea inspired from the adaptation of traditional Malay male attire which is transformed into a more casual and fashionable attire as well as wearable for any occasions.  This contemporary design of traditional Malay male attire provides a phenomenon as it goes together with the current fashion development in the world of globalization. The main aim of this study is to explore, examine and analyze the nature of Malay clothes. This study also describes the existence of type of dresses, the way they are used and sensitivity to clothes received as a heritage of Malay culture. As stated by Siti Zainon Ismail (2004) since the 15th century AD, there is the concept of clothing, "wearing the Malay way" recorded in old Malay literary texts in "Hikayat Hang Tuah". The writing is viewed as a cultural record of clothing, how it is used and elements of traditional values ​​and norms in the Malay culture. Objective for this product is to transform the traditional style of Malay male attire to a "new look" by following the current fashion trend. Every piece of the design plays with the characters and the uniqueness of this traditional attire which is persistently inscribed in the Malay history books such as kekek, pesak, cekak musang, tulang belut and many more. The wearing of traditional Malay male attire can be seen nowadays only in certain events and occasions. Among the attire studied here are baju Kurung teluk belanga, baju sikap, baju kehormatan Barat, baju takwa, and baju kurung cekak musang. These original designs are given a new twist or in other word, new fashion trends. The usage of stripes and checker patterns gives life and reminisce the memory the once loved age-old patterns. The softer denim fabric is used to give it a trendier effect instead of the usually used fabrics. It can be concluded that what modernization have done on this traditional attire to be as a casual wear for Malaysian men is acceptable.

Keyword
Traditional Malay Male Attire, transform, fashion trend, casual wear
References
Azah Aziz, Rupa dan Gaya, 2006, Penerbit Universiti Kebangsaan Malaysia.

Kathryn Mckeley & Janine Munslow,2012, A John Wiley and Sons, Ltd, Publication.

Major Dato Haji Mohd Said B Haji Sulaiman, Pakai Patut Melayu, 2007, Yayasan Warisan Johore.

Mohd Said Sulaiman, Pakai Patut Melayu, 2008, Penerbit Universiti Kebangsaan Malaysia Bangi.

Prof Madya Dr Siti zainon Ismail, Baju Melayu Johor 'Kurung Telok Belanga' Perkembangan Gaya dan Penampilan Jati Diri Budaya, Yayasan Negeri Johor.

Salikin Sidek, Busana Pengantin Melayu Traditonal, 2011, Karangkraf.

Simon Seivewright,2007, Reseach And Design,AVA Publishing.

Simon Traver-Spencer ,2008, The Fashion Designer's Directory of Shape and Style, page one

Siti Zainon Ismail, Pakaian Cara Melayu, 2009, Penerbit Universiti Kebagsaan Malaysia Bangi. 

Steven Faerm,2011, Fashion Design Course Principle, Practice and Techniques: The Ultimate Guide for Aspiring Fashion Designers, Thames & Hudson Ltd, London

Terry Jones & Susie Rushton, Fashion Now 2, 2005, TASCHEN

Thames and Hudson,2012, The Fashion Resource Book Research for Design,Thames & Hudson Ltd, London

Zubaidah Shawal, Busana Melayu, 1994, Percetakan Rina Sdn. Bhd.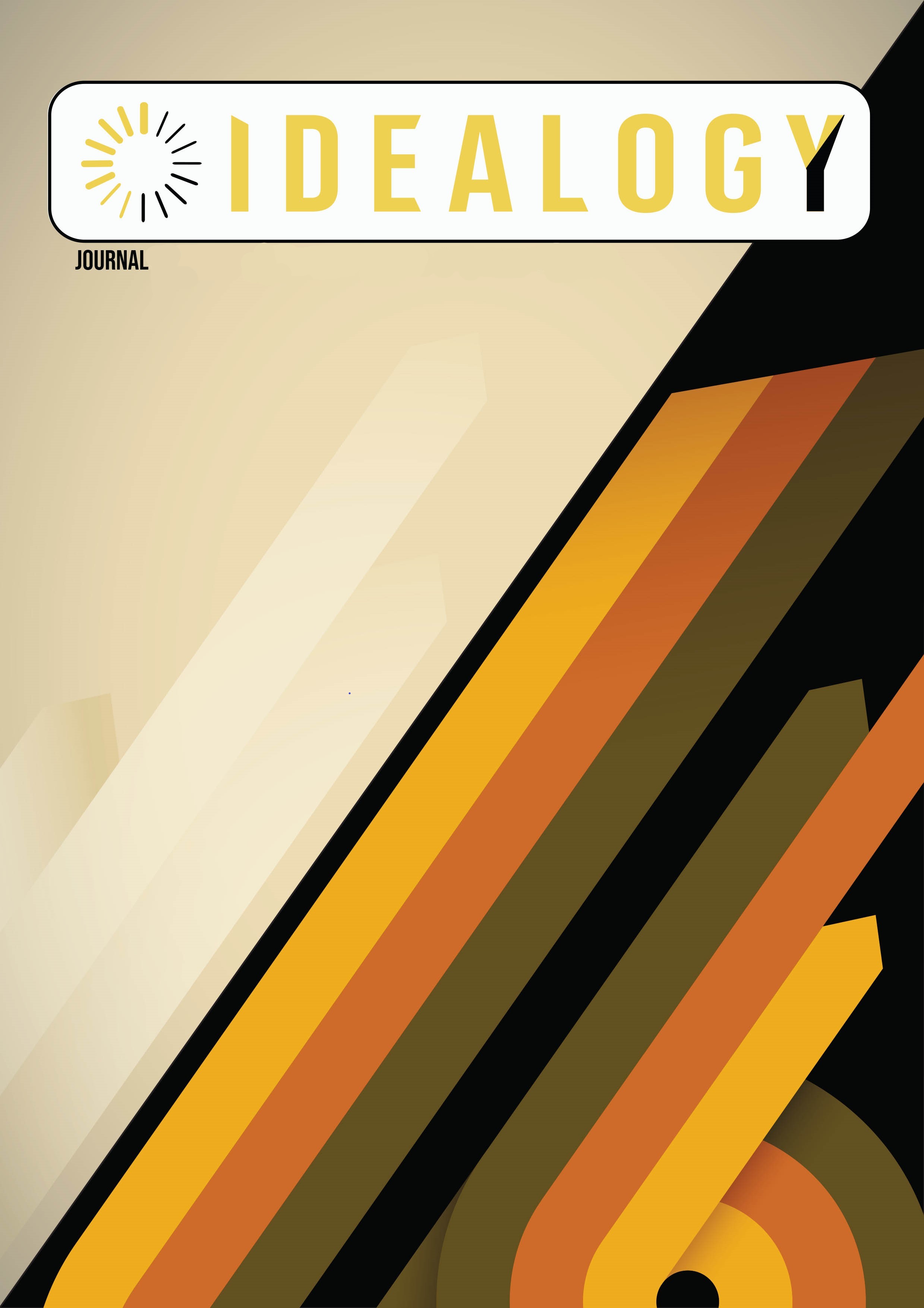 Section
Original Articles
This work is licensed under a Creative Commons Attribution-NonCommercial-NoDerivatives 4.0 International License.
UiTM Press (the Publisher) has agreed to publish the undersigned author's paper in Idealogy Journal. The agreement is contingent upon the fulfilment of a number of requirements listed below.
1. The undersigned author warrants that the paper entitled below is original, that it is not in any way libellous or unlawful in Malaysia, that it does not infringe any copyright or other proprietary right. The undersigned hereby represents and warrants that he/she is the author of the paper, except for material that is clearly identified as to its original source, with permission notices from the copyright owners where required. The undersigned represents that he/she has the power and authority to sign and execute this agreement.
2. The undersigned author warrants that the paper entitled below has not been published elsewhere, and also it will not be submitted anywhere else for publication prior to acceptance/rejection by this Journal.
3. By submitting the paper entitled below, the undersigned author agrees to transfer the rights to publish and distribute the paper in an international e-journal (entitled above) to Publisher.
4. The undersigned author agrees to make a reasonable effort to conform to Publisher's submission guidelines and to liaise with the editor to ensure that the requirements of these guidelines are met to a reasonable degree.
5. The corresponding author signs for and accepts responsibility for releasing this material on behalf of any and all coauthors. This agreement is to be signed by at least one of the authors who has obtained the assent of the co-author(s) where applicable. After submission of this agreement signed by the corresponding author, changes of authorship or in the order of the authors listed will not be accepted.