The Integration of contemporary art and ethnic culture: Taking the creation of ethnic fiber art as an example
Liang Xian

Kolej Pengajian Seni Kreatif, Universiti Teknologi MARA, Shah Alam, Malaysia

Mohd Jamil Haji Mat Isa

Kolej Pengajian Seni Kreatif, Universiti Teknologi MARA, Shah Alam, Malaysia
Abstract
The purpose of this research is to analyze the development trend of ethnic culture from the perspective of contemporary art, focusing on the art form of the expression of contemporary ethnic fiber art on ethnic culture. Through the research methods of questionnaire survey and case analysis of works, it is found that ethnic culture can show its artistic charm through diversified fiber art forms. Contemporary ethnic fiber art will be the innovative carrier of the integration of contemporary art and ethnic culture. In the case analysis of works, it is found that contemporary art and ethnic culture can be integrated into contemporary art creation through traditional handicraft innovation, pattern recombination and deconstruction, color reference, national spirit and other aspects. Therefore, this research proves that the integration of ethnic culture and fiber art is full of contemporary artistic interest, which not only enhances the social influence of ethnic culture, but also helps to enrich the form and content of contemporary fiber art, which is of great significance to promote the development of traditional ethnic craft.
Keywords: contemporary art, ethnic culture, integration, ethnic fiber art
References
He,J.L.,&Fu,J.J.,(2022) Exploration and Research on Visual Communication of Chinese Excellent National Culture, News Communication, P7-8

Heart Peace Studio,(2022)Nature and Curves of Art Nouveau, Shanghai Academy of Social Sciences Press, P50

Huang,J.W.,(2022)A brief analysis of the status quo and design criticism of contemporary fiber art, Western Leather, P143-145

Liu,X.W.,(2022) Research on Cultural Communication of Ethnic Minorities in the Era of Big Data, China Nationalities Expo, P60-62

Meng,X.,(2016) Research on the Development Status of Fiber Art, Modern Decoration (Theory),P209

Obrist, H.U., (2020) Nineteen Faces of Contemporary Art, Guangxi Normal University Press, P403

Qin, Z., &Ji,T.,(2020), Pattern design and Dissemination of different textile Crafts from the perspective of industrial upgrading, Analysis and discussion, P24-27

Shi, H., & Huang, Y., (2013) Fiber and Soft Materials modeling foundation,P3, China Academy of Art Press, Hang Zhou, China

Syafril, A. M., & Nurul, H.M.D., (2023) The Introduction of Street Art's Etymology-Related Context and Discipline Against an Artwork in the Public Space, Vol 8 No 1 (2023): Idealogy Journal, PP1-2

Yang,S.F.,(2017) Traditional Culture of Ethnic Minorities in Southeast Guizhou and its Connotation of National Spirit, Journal of Kaili University, P12-14

Zhao,Y.N.,(2022) Interpreting Contemporary Art from Semiotics, Art Appreciation, P173-176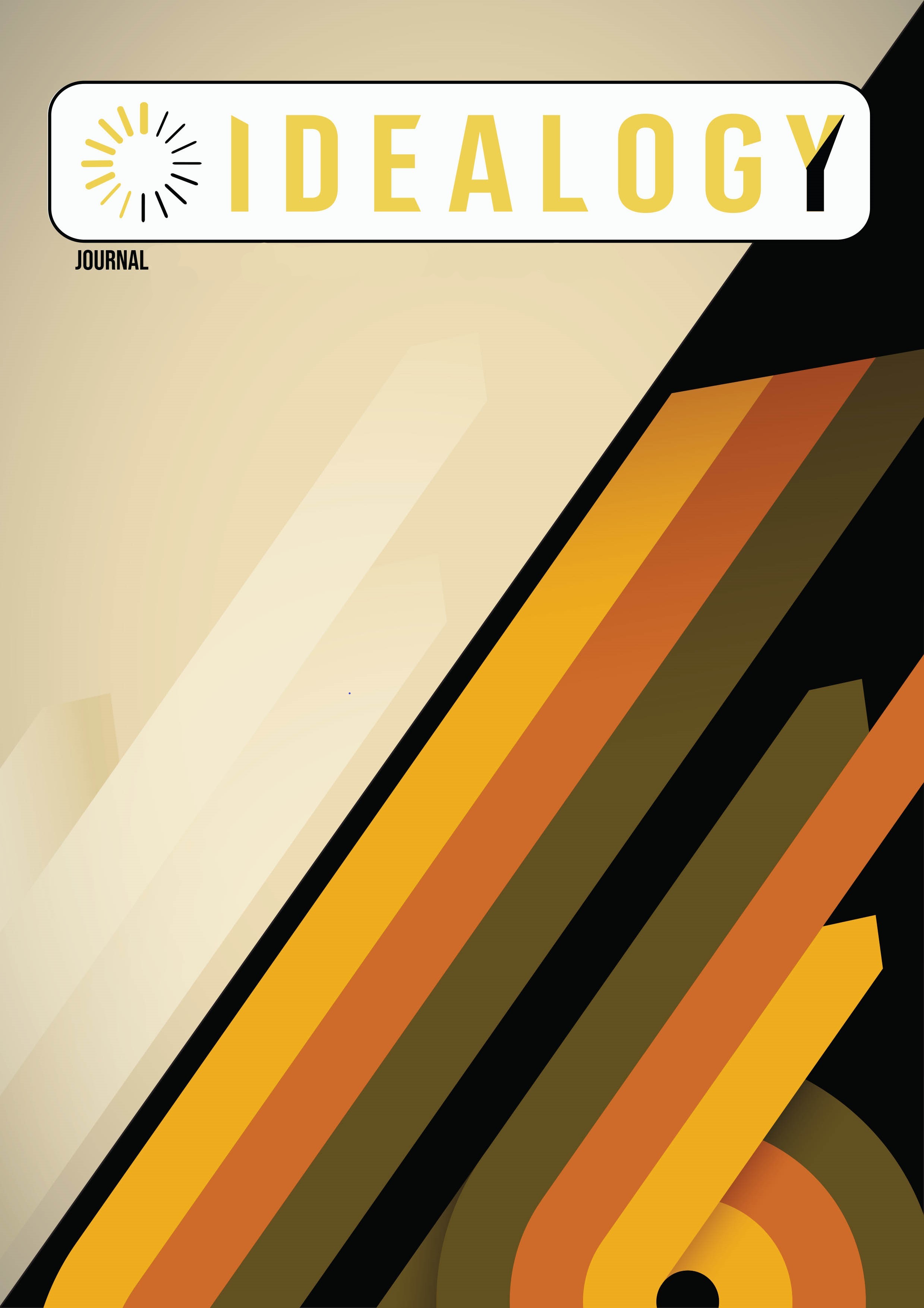 This work is licensed under a Creative Commons Attribution-NonCommercial-NoDerivatives 4.0 International License.
UiTM Press (the Publisher) has agreed to publish the undersigned author's paper in Idealogy Journal. The agreement is contingent upon the fulfilment of a number of requirements listed below.
1. The undersigned author warrants that the paper entitled below is original, that it is not in any way libellous or unlawful in Malaysia, that it does not infringe any copyright or other proprietary right. The undersigned hereby represents and warrants that he/she is the author of the paper, except for material that is clearly identified as to its original source, with permission notices from the copyright owners where required. The undersigned represents that he/she has the power and authority to sign and execute this agreement.
2. The undersigned author warrants that the paper entitled below has not been published elsewhere, and also it will not be submitted anywhere else for publication prior to acceptance/rejection by this Journal.
3. By submitting the paper entitled below, the undersigned author agrees to transfer the rights to publish and distribute the paper in an international e-journal (entitled above) to Publisher.
4. The undersigned author agrees to make a reasonable effort to conform to Publisher's submission guidelines and to liaise with the editor to ensure that the requirements of these guidelines are met to a reasonable degree.
5. The corresponding author signs for and accepts responsibility for releasing this material on behalf of any and all coauthors. This agreement is to be signed by at least one of the authors who has obtained the assent of the co-author(s) where applicable. After submission of this agreement signed by the corresponding author, changes of authorship or in the order of the authors listed will not be accepted.