Design-Based Approach For Developing A Teaching Aid For Dyslexic Children
Norarifah Binti Ali

College of Creative Arts, Universiti Teknologi MARA, Kedah Branch, Sungai Petani Campus

Azhari Bin Md Hashim

College of Creative Arts, Universiti Teknologi MARA, Kedah Branch, Sungai Petani Campus

Mohamad Hariri Bin Abdullah

College of Creative Arts, Universiti Teknologi MARA, Shah Alam

Roslinda Binti Alias

Faculty of Education, University Teknologi MARA, Shah Alam

Muhammad Nidzam Bin Yaakob

Institut Pendidikan Guru Kampus Darulaman, Jitra, Kedah
Abstract
This article presents a design-based approach for developing a specialized teaching aid for dyslexic children, with a focus on enhancing their reading skills and engagement. Dyslexia, a common learning disorder that affects reading abilities, requires tailored interventions to effectively support dyslexic learners. By integrating design thinking principles and the Orton-Gillingham approach, this study outlines a comprehensive design process for creating an innovative teaching aid. The approach emphasizes user-centeredness, iterative prototyping, and multisensory experiences as key elements to address the diverse learning needs of dyslexic children. The study employed a qualitative research method, conducting interviews with dyslexia teachers and observing dyslexic children in a classroom setting to gather data. Thematic analysis was used to analyze the interview data. The development of this teaching aid holds promise for improving reading proficiency and fostering greater engagement in learning among dyslexic children. The findings of this study contribute to the field of education by offering insights into the design and development of effective teaching aids for dyslexic children.
Keywords: Dyslexic Children, Teaching Aid, Design-based approach, Design thinking, User-centeredness
References
Bautista, M. B. (2019). Orton-Gillingham Approach and Grade i Pupils' Reading Ability. Journal of Physics: Conference Series, 1254(1). https://doi.org/10.1088/1742-6596/1254/1/012016

Bhuyan, T. (2022). A Study On The Uses Of Modern Teaching Aids In Classrooms At The Undergraduate Level. 10(4), 1–5. https://ijcrt.org/papers/IJCRT2204001.pdf

Borleffs, E., Maassen, B. A. M., Lyytinen, H., & Zwarts, F. (2019). Cracking the code: The impact of orthographic transparency and morphological-syllabic complexity on reading and developmental dyslexia. Frontiers in Psychology, 9(JAN), 1–19. https://doi.org/10.3389/fpsyg.2018.02534

Hebert, M., Kearns, D. M., Hayes, J. B., Bazis, P., & Cooper, S. (2018). Why children with dyslexia struggle with writing and how to help them. Language, Speech, and Hearing Services in Schools, 49(4), 843–863. https://doi.org/10.1044/2018_LSHSS-DYSLC-18-0024

Idiogbe, T. (2012). The_Role_and_Importance_of_Teaching_Aids. https://policytoolbox.iiep.unesco.org/library/2AWLJILF

International Dyslexia Association. (2017). Dyslexia in the classroom. International Dyslexia Association (IDA), 15. https://dyslexiaida.org/wp-content/uploads/2015/01/DITC-Handbook.pdf

Liedtka, J. (2018). Exploring The Impact of Design Thinking in Action. Darden Working Paper Series, 2017(1), 1–48. https://designatdarden.org/app/uploads/2018/01/Working-paper-Liedtka-Evaluating-the-Impact-of-Design-Thinking.pdf

Lodge, J. M., Kennedy, G., Lockyer, L., Arguel, A., & Pachman, M. (2018). Understanding Difficulties and Resulting Confusion in Learning: An Integrative Review. Frontiers in Education, 3(June), 1–10. https://doi.org/10.3389/feduc.2018.00049

Miller, C. (2021). How to Teach Kids With Dyslexia to Read. 1–4. https://childmind.org/article/how-to-teach-kids-with-dyslexia-to-read/?utm_source=newsletter&utm_medium=email&utm_content=How to Teach Kids With Dyslexia to Read&utm_campaign=Public-Ed-Newsletter

Omar, M., Saad, S. M., Nurleena, S., Mansor, A., Tradisi, P., Permainan, I., Interaktif, A., & Fizikal, A. (2023). Ketingting Think : Inovasi Kreatif Permainan Tradisional Ketingting Think : Creative Innovation of a Traditional Game Pembangunan permainan Ketingting Think. Idealogy Journal, 8(1), 75–82. https://doi.org/10.24191/idealogy.v8i1.398

Ramli, S., Idris, I. B., Omar, K., Harun, D., Surat, S., Yusop, Y. M., & Zainudin, Z. N. (2019). Preschool teachers' knowledge on dyslexia: A Malaysian experience. Malaysian Journal of Medicine and Health Sciences, 15(April), 134–139. https://medic.upm.edu.my/upload/dokumen/2019042916021820_0373(Final)20.pdf

Roitsch, J., & Watson, S. (2019). An Overview of Dyslexia: Definition, Characteristics, Assessment, Identification, and Intervention. Science Journal of Education, 7(4), 81. https://doi.org/10.11648/j.sjedu.20190704.11

Rostan, N. N. A., Ismail, H., & Mohamad Jaafar, A. N. (2021). The Use of Multisensory Technique in the Teaching Open Syllables Reading Skill for Preschoolers from a Teacher's Perspective. Turkish Journal of Computer and Mathematics Education (TURCOMAT), 12(3), 820–828. https://doi.org/10.17762/turcomat.v12i3.789

Siti Zunaida, Y., & Mohd Hanafi, M. Y. (2019). Multisensory Approaches to Enhancing Students' Readiness for Special Education Learning Disabilities. Religación, 4, 210–217. https://www.neliti.com/publications/331889/multisensory-approaches-to-enhancing-students-readiness-for-special-education-le#cite

Veijola, T., Määttä, K., Uusiautti, S., & Äärelä, T. (2015). Aids for Dyslexia are Important Supporters of Life and Learning – Experiences of Finnish People with Dyslexia. Journal of Studies in Education, 5(4), 278. https://doi.org/10.5296/jse.v5i4.8573

Yuzaidey, N. A. M., Din, N. C., Ahmad, M., Ibrahim, N., Razak, R. A., & Harun, D. (2018). Interventions for children with dyslexia: A review on current intervention methods. Medical Journal of Malaysia, 73(5), 311–320. https://doi.org/10.13140/rg.2.2.30068.04483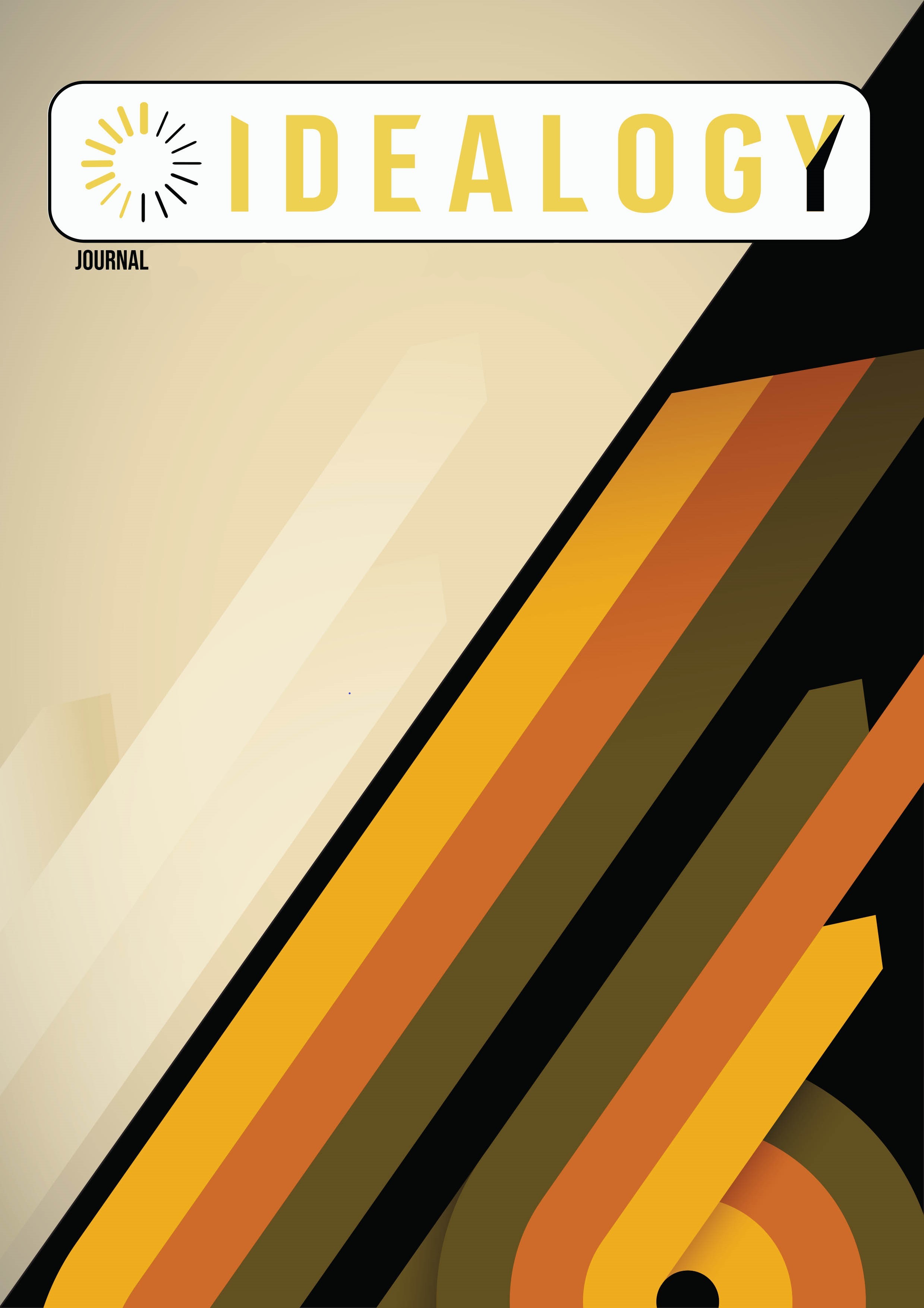 This work is licensed under a Creative Commons Attribution-NonCommercial-NoDerivatives 4.0 International License.
UiTM Press (the Publisher) has agreed to publish the undersigned author's paper in Idealogy Journal. The agreement is contingent upon the fulfilment of a number of requirements listed below.
1. The undersigned author warrants that the paper entitled below is original, that it is not in any way libellous or unlawful in Malaysia, that it does not infringe any copyright or other proprietary right. The undersigned hereby represents and warrants that he/she is the author of the paper, except for material that is clearly identified as to its original source, with permission notices from the copyright owners where required. The undersigned represents that he/she has the power and authority to sign and execute this agreement.
2. The undersigned author warrants that the paper entitled below has not been published elsewhere, and also it will not be submitted anywhere else for publication prior to acceptance/rejection by this Journal.
3. By submitting the paper entitled below, the undersigned author agrees to transfer the rights to publish and distribute the paper in an international e-journal (entitled above) to Publisher.
4. The undersigned author agrees to make a reasonable effort to conform to Publisher's submission guidelines and to liaise with the editor to ensure that the requirements of these guidelines are met to a reasonable degree.
5. The corresponding author signs for and accepts responsibility for releasing this material on behalf of any and all coauthors. This agreement is to be signed by at least one of the authors who has obtained the assent of the co-author(s) where applicable. After submission of this agreement signed by the corresponding author, changes of authorship or in the order of the authors listed will not be accepted.