Evolution of Decorative Elegance: Rediscovering the Honeysuckle Pattern in the Caisson Ceilings of the Mogao Grottoes during the Middle Sui Dynasty
Sujuan Kang

College of Creative Arts, Universiti Teknologi MARA (UiTM), Perak Branch, Seri Iskandar Campus, Seri Iskandar, 32610 Perak, Malaysia

Nur Hisham Ibrahim

College of Creative Arts, Universiti Teknologi MARA (UiTM), Perak Branch, Seri Iskandar Campus, Seri Iskandar, 32610 Perak, Malaysia

Muhamad Abdul Aziz Ab. Gani

College of Creative Arts, Universiti Teknologi MARA (UiTM), Perak Branch, Seri Iskandar Campus, Seri Iskandar, 32610 Perak, Malaysia
Abstract
The Mogao Grottoes, situated in Dunhuang City, Gansu Province, holds significant cultural value as an iconic site of Chinese heritage. Among the intricate patterns adorning the caisson ceilings within these grottoes, the honeysuckle pattern stands out as one of the most popular designs. This paper propose an innovative redesign method the honeysuckle pattern specifically for the caisson in the Mogao Grottoes during the middle Sui Dynasty in order to better inherit the art of Dunhuang and meet contemporary aesthetic requirements. A literature review and case study were used to summarize Lotus pattern types and characteristics. It begins by providing an overview of the original honeysuckle pattern found in the caisson ceilings of the grottoes, followed by an analysis of the different decorative patterns on the borders of caisson ceilings in the early and middle Sui dynasties. Then, The paper proposes a novel design model for the honeysuckle pattern, drawing inspiration from historical designs and employing a combination of traditional and modern technology. Through this methodology, the paper concludes that the innovative honeysuckle pattern design for the caisson in the Mogao Grottoes successfully integrates traditional design elements with contemporary design methods. This design method not only reflects the historical context of the Middle Sui Dynasty but also exemplifies the potential of method in contemporary design practice.
Keywords: Honeysuckle pattern; Caisson ceilings; Mogao Grottoes; Middle Sui Dynasty
References
Abe, S. K. (1989). Mogao Cave 254: a case study in early Chinese Buddhist art. University of California, Berkeley.

Chen, D., Cheng, P., Simatrang, S., Joneurairatana, E., & Sirivesmas, V. (2021). Innovative design of caisson lotus pattern in Dunhuang. Humanities, Arts and Social Sciences Studies (FORMER NAME SILPAKORN UNIVERSITY JOURNAL OF SOCIA

ARTS), 95-108.

Chen, Y. (2023). Research on the Tiles with Patterns of Dunhuang Mogao Cave Art, China. Proceedings of the 2nd International Conference on Culture, Design and Social Development (CDSD 2022),

Li, Q., Zou, Q., Ma, D., Wang, Q., & Wang, S. (2018). Dating ancient paintings of Mogao Grottoes using deeply learnt visual codes. Science China Information Sciences, 61, 1-14.

Liu, J. (2022). The General Theory of Dunhuang Studies. Springer.

Liu, J., & Yu, J. (2020). The Application of Time, Location and Narrative Elements in Information Graphic Design--Taking the Information Sorting on the Development Process of the Honeysuckle Pattern as an Example. IOP Conference Series: Materials Science and Engineering,

Liu, S. (2021). Zooming in on the animated background: Mediated Dunhuang murals with design in the Conceited General. Journal of Chinese Cinemas, 15(1), 22-38.

Mogao Caves: Its History And Cave Art. (2020). Retrieved May 23 from https://factsanddetails.com/china/cat15/sub103/entry-6521.html

Nguyen, A.-p., & Martínez, M. R. (2020). On quantitative aspects of model interpretability. arXiv preprint arXiv:2007.07584.

Nasir, R. M. N., & Daimin, G. (2022). Digital Illustration as Visual Communication to Promote Kelantan Cultural Heritage. Idealogy Journal, 7(2), Article 2. https://doi.org/10.24191/idealogy.v7i2.355 .

Peng, X. (2021). A Brief Analysis of Honeysuckle Patterns in Wei, Jin, Southern and Northern Dynasties. 2nd International Conference on Language, Art and Cultural Exchange (ICLACE 2021).

Tan, S.-K., Lim, H.-H., Tan, S.-H., & Kok, Y.-S. (2020). A cultural creativity framework for the sustainability of intangible cultural heritage. Journal of Hospitality & Tourism Research, 44(3), 439-471.

Verganti, R., Vendraminelli, L., & Iansiti, M. (2020). Innovation and design in the age of artificial intelligence. Journal of Product Innovation Management, 37(3), 212-227.

Xu, C., Huang, Y., & Dewancker, B. (2020). Art inheritance: an education course on traditional pattern morphological generation in architecture design based on digital sculpturism. Sustainability, 12(9), 3752.

Yu, T., Lin, C., Zhang, S., Wang, C., Ding, X., An, H., Liu, X., Qu, T., Wan, L., & You, S. (2022). Artificial Intelligence for Dunhuang Cultural Heritage Protection: The Project and the Dataset. International Journal of Computer Vision, 130(11), 2646-2673.

Yasin, S. M. A., Haron, H., Ramli, Z., Tular, S., & Raffie, H. M. (2021). Translating Traditional Malay Pottery Motifs To Inspire Ceramic Surface Decoration Design. Idealogy Journal, 6(2), Article 2. https://doi.org/10.24191/idealogy.v6i2.289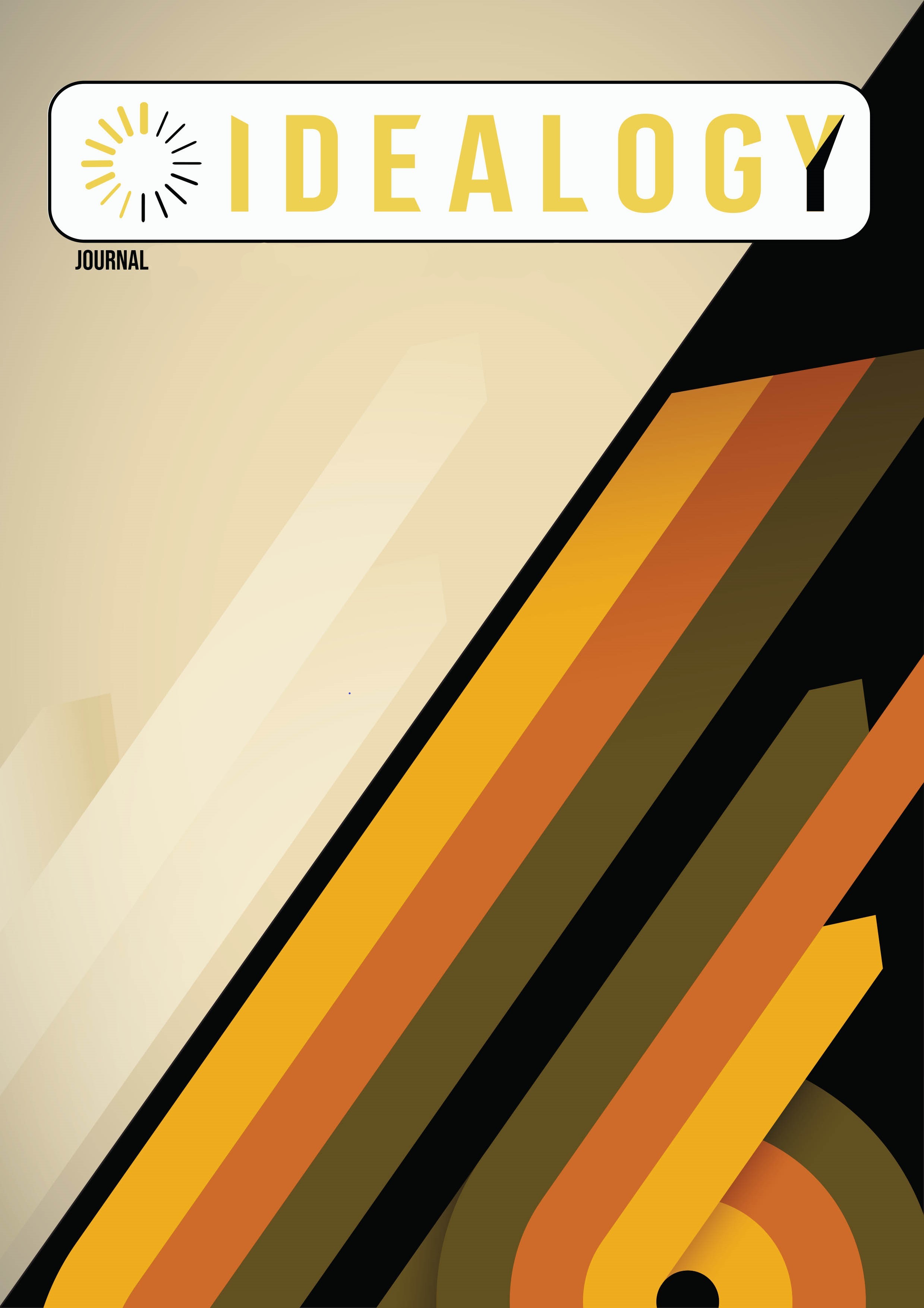 This work is licensed under a Creative Commons Attribution-NonCommercial-NoDerivatives 4.0 International License.
UiTM Press (the Publisher) has agreed to publish the undersigned author's paper in Idealogy Journal. The agreement is contingent upon the fulfilment of a number of requirements listed below.
1. The undersigned author warrants that the paper entitled below is original, that it is not in any way libellous or unlawful in Malaysia, that it does not infringe any copyright or other proprietary right. The undersigned hereby represents and warrants that he/she is the author of the paper, except for material that is clearly identified as to its original source, with permission notices from the copyright owners where required. The undersigned represents that he/she has the power and authority to sign and execute this agreement.
2. The undersigned author warrants that the paper entitled below has not been published elsewhere, and also it will not be submitted anywhere else for publication prior to acceptance/rejection by this Journal.
3. By submitting the paper entitled below, the undersigned author agrees to transfer the rights to publish and distribute the paper in an international e-journal (entitled above) to Publisher.
4. The undersigned author agrees to make a reasonable effort to conform to Publisher's submission guidelines and to liaise with the editor to ensure that the requirements of these guidelines are met to a reasonable degree.
5. The corresponding author signs for and accepts responsibility for releasing this material on behalf of any and all coauthors. This agreement is to be signed by at least one of the authors who has obtained the assent of the co-author(s) where applicable. After submission of this agreement signed by the corresponding author, changes of authorship or in the order of the authors listed will not be accepted.