Covid-19 Pandemic: Zainon Abdullah's Expression Through Artworks
Siti Humaini Said Ahmad @ Syed Ahmad

Faculty of Art & Design, Universiti Teknologi MARA Perak Branch, Seri Iskandar Campus, 32610 Seri Iskandar, Perak, MALAYSIA

Muhamad Rozali Othman

Faculty of Art & Design, Universiti Teknologi MARA Perak Branch, Seri Iskandar Campus, 32610 Seri Iskandar, Perak, MALAYSIA
Abstract
The outbreak of the Covid-19 Pandemic has gravely impacted various sectors, such as the economy, tourism and education industries. It is also affecting social activities and the standards of everyday life. The effects it has on the art community includes the suspension of many art exhibitions and even the cancellation of these events when the MCO (Movement Control Order), designed to curb and contain the spread of the virus, was implemented by the government. In response, an initiative by prominent local artist Zainon Abdullah to hold a virtual exhibition of his work began. Throughout the partial lockdown, he delivers his artistic expressions through the lens of a world coloured by Covid-19. This study has identified certain themes like nature, the divine, environmental awareness, submission and resurrection in his artwork as extensions of the artist's emotional landscape. Research concludes that this series of Zainon Abdullah's artworks can be classified by phases wherein each phase represents a different order of shapes, meanings and messages while still operating within the restrictions of Covid-19. Thus, Zainon Abdullah's work has become a chronologically recorded documentation of an artist's reaction towards a momentous event in world history.
Keywords: pandemic COVID-19, virtual art exhibitions, expression artwork.
References
Ahmad Rashidi Hasan, (2001). Sejarah Seni Lukis Sepintas Lalu Siri Pengajian Seni Karisma. Kuala Lumpur: Karisma Pubs.

Aznan Omar (2020) Zainon Abdullah: Perjalanan 2002-2019. Retrieved July 19, 2020 from http://gab.fssrperak.com/Exhibition/pameran-solo-zainon-abdullah-perjalanan-2002-2019/

Collins, H. (2010). Creative Research. United Kingdom: AVA Publishing SA.

Ducharme, J. (2020) World Health Organization Declares COVID-19 a 'Pandemic.' Here's What That Means. Retrieved July 28, 2020 from https://time.com/5791661/who-coronavirus-pandemic-declaration/

Irwan Muhammad Zain (2020). COVID-19: Ketika atau selepas PKP, seniman jangan berhenti berkarya- Nizam Rahmat Retrieved July 17, 2020 from http://www.astroawani.com/gaya-hidup/covid-19-ketika-atau-selepas-pkp-seniman-jangan-berhenti-berkarya-nizam-rahmat-237556

Pipes, A. (2008). Fundations of Art and Design. United Kingdom: Laurence King Publishing Ltd.

Zainon Abdullah (2020). 1st online - SOLOexhibition - Zainon Abdullah Retrieved Julai 20, 2020 from http://zainonabdullah.blogspot.com/2020/05/my-artworks.html

Zainon Abdullah (2020, July 21) Artist. Personal Interview.Perak.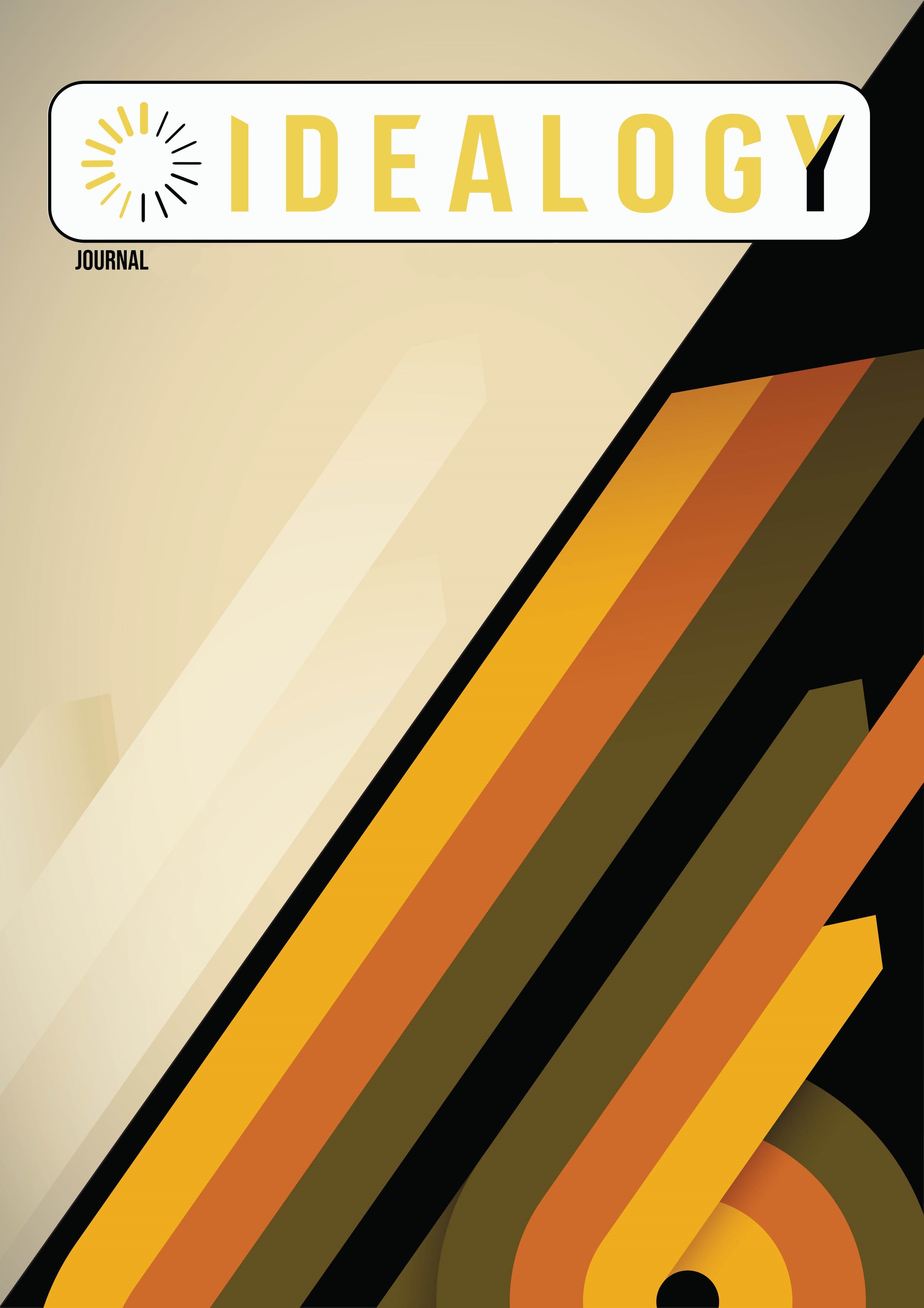 Section
Original Articles
UiTM Press (the Publisher) has agreed to publish the undersigned author's paper in Idealogy Journal. The agreement is contingent upon the fulfilment of a number of requirements listed below.
1. The undersigned author warrants that the paper entitled below is original, that it is not in any way libellous or unlawful in Malaysia, that it does not infringe any copyright or other proprietary right. The undersigned hereby represents and warrants that he/she is the author of the paper, except for material that is clearly identified as to its original source, with permission notices from the copyright owners where required. The undersigned represents that he/she has the power and authority to sign and execute this agreement.
2. The undersigned author warrants that the paper entitled below has not been published elsewhere, and also it will not be submitted anywhere else for publication prior to acceptance/rejection by this Journal.
3. By submitting the paper entitled below, the undersigned author agrees to transfer the rights to publish and distribute the paper in an international e-journal (entitled above) to Publisher.
4. The undersigned author agrees to make a reasonable effort to conform to Publisher's submission guidelines and to liaise with the editor to ensure that the requirements of these guidelines are met to a reasonable degree.
5. The corresponding author signs for and accepts responsibility for releasing this material on behalf of any and all coauthors. This agreement is to be signed by at least one of the authors who has obtained the assent of the co-author(s) where applicable. After submission of this agreement signed by the corresponding author, changes of authorship or in the order of the authors listed will not be accepted.