Rumah Kutai Perak in Watercolor Painting
Siti Humaini Said Ahmad@Syed Ahmad

Universiti Teknologi MARA, Perak Branch, Seri Iskandar Campus, 32610 Seri Iskandar

Muhamad Rozali Othman

Universiti Teknologi MARA, Perak Branch, Seri Iskandar Campus, 32610 Seri Iskandar

Issarezal Ismail

Universiti Teknologi MARA, Perak Branch, Seri Iskandar Campus, 32610 Seri Iskandar

Syed Alwi Syed Abu Bakar

Universiti Teknologi MARA, Perak Branch, Seri Iskandar Campus, 32610 Seri Iskandar
Abstract
This study is done to write an article related to the art exhibition for "Kami SI + SA" entitled Rumah Kutai Perak and identify the systematic process of artwork making. This artwork's process is based on the theory and practice of Ocvirk, Stinson, Wigg, Bone, Cayton (2009) who stated that an artwork contains three basic parts, namely subject, form and content. Subject refers to a person, a thing or an idea while form refers to elements and principles of design that produce equal unity. On the other hand, content is a message or emotion in work, statement, expression or feeling desired by the artist and read by the observer. As a result of Rumah Kutai Perak artwork, an "Artwork Making Process Flow" has been identified. The process flow begins with identifying the subject and idea, followed by capturing the subject through photography. Photography record involved four important factors, such as viewpoint, light and shadow, focal point, and photo quality. These four factors are important because they will affect the final work. The next process is to paint and draw. The elements such as technique identification, colour value application, medium choice and reference artists served as guides for the researcher throughout the artwork making process. After the work is completed, an artist statement was written to describe the artwork. This artist statement informs the message to be conveyed through the artwork, a brief description of the making process, the sources of ideas, and the elements and principals in the artwork's processing. It is hoped that this work process can be used as a reference for other artists to produce artwork in the same context.
Keywords
Rumah kutai Perak, watercolor painting, artwork making process, form and content.
References
Arcadja Auctions Result (2020). Artworks in Arcadja. Retrieved December 15, 2020 from http://www.arcadja.com/auctions/en/mokhtar_haron/artist/537650/

Blumberg, N. (2020). Landscape painting Retrieved December 15, 2020 from https://www.britannica.com/art/landscape-painting

Creative Catalyst (2015) Conversation with Thomas Wells Schaller. Retrieved December 16, 2020 from https://ccpvideos.com/blogs/news/59571525-conversation-with-thomas-wells-schaller

Hodge, S. (2008). The Complete Guide to Painting Pictures from Photos. United Kingdom: A David & Charles Book.

Kamarul Syahril Kamal (2007). IRDC Research Documentation Project of Kutai House (Rumah Kutai), Bota, Perak, Malaysia. Retrieved December 03, 2020 from http://buildingconservation.blogspot.com/2007/03/documentation-project-of-kutai-house_21.html

Lamp, L. (2020) Design in Art: Emphasis, Variety and Unity. Retrieved December 16, 2020 from https://www.sophia.org/tutorials/design-in-art-emphasis-variety-and-unity

Ocvirk, O. G., Stinson, R. E., Wigg, P. R., Bone, R. O., & Cayton. D. L. (2009).Art Fundamentals Theory and Practice. New York: McGrill-Hill Companies, Inc.

Pallant House Gallery (2020). How are artists inspired by their surroundings? Retrieved December 02, 2020 from https://pallant.org.uk/learn-with-us/creative-activities-at-home/

Sanderson, J. (2017). A Beginner's Guide Watercolours. China: Igloo Books Ltd.

Zahratulhayat Mat Arif (2019). Very few Rumah Kutai left Retrieved November 28, 2020 from https://www.nst.com.my/news/nation/2019/05/491677/very-few-rumah-kutai-left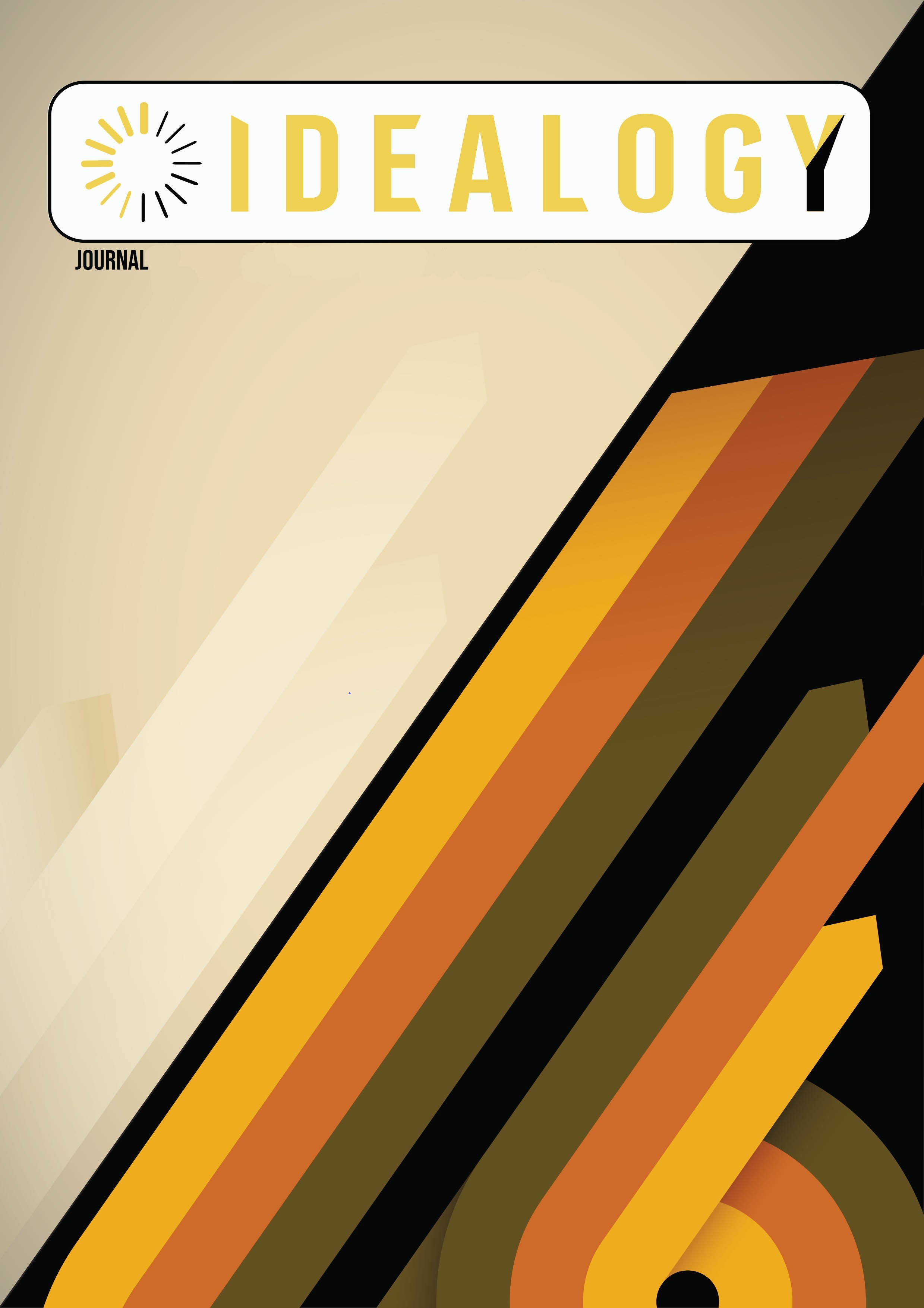 Section
Original Articles
This work is licensed under a Creative Commons Attribution-NonCommercial-NoDerivatives 4.0 International License.
UiTM Press (the Publisher) has agreed to publish the undersigned author's paper in Idealogy Journal. The agreement is contingent upon the fulfilment of a number of requirements listed below.
1. The undersigned author warrants that the paper entitled below is original, that it is not in any way libellous or unlawful in Malaysia, that it does not infringe any copyright or other proprietary right. The undersigned hereby represents and warrants that he/she is the author of the paper, except for material that is clearly identified as to its original source, with permission notices from the copyright owners where required. The undersigned represents that he/she has the power and authority to sign and execute this agreement.
2. The undersigned author warrants that the paper entitled below has not been published elsewhere, and also it will not be submitted anywhere else for publication prior to acceptance/rejection by this Journal.
3. By submitting the paper entitled below, the undersigned author agrees to transfer the rights to publish and distribute the paper in an international e-journal (entitled above) to Publisher.
4. The undersigned author agrees to make a reasonable effort to conform to Publisher's submission guidelines and to liaise with the editor to ensure that the requirements of these guidelines are met to a reasonable degree.
5. The corresponding author signs for and accepts responsibility for releasing this material on behalf of any and all coauthors. This agreement is to be signed by at least one of the authors who has obtained the assent of the co-author(s) where applicable. After submission of this agreement signed by the corresponding author, changes of authorship or in the order of the authors listed will not be accepted.