A Study On Wayfinding System In National Museum Kuala Lumpur
Muhammad Fikri Saidi Othman

Department of Graphic Design, Centre of Art and Design Studies, College of Creative Arts Studies, Universiti Teknologi MARA, Perak Branch, Seri Iskandar Campus, Malaysia

Nur Fatin Athirah Mohd Narawai

Department of Design and Visual Communication, Politeknik Sultan Ibrahim, 81700 Pasir Gudang, Johor, Malaysia

Muhammad Salehuddin Zakaria

Centre of Art and Design, College of Creative Arts, Universiti Teknologi MARA, Perak Branch, Seri Iskandar Campus, 32610 Seri Iskandar, Perak, Malaysia
Abstract
Wayfinding is an important element that has long existed since the 15th century again to help people to go to places of interest through visuals that are icons, symbols, signboards, and navigation. However, today there are still areas of public attractions that have wide space as museums still do not take full advantage of the benefits of the wayfinding system to the community. This has been proven through pilot studies conducted in several large-capacity museums such as the National Museum, Sultan Alam Shah Museum and Perak Museum. Based on the questions given to the visitors, more than 80% said they faced the confusion to understand historical storytelling while in the museum. This study will provide improvements to the existing wayfinding system at the selected museum, the National Museum to give visitors the benefits and attractions of the museum.
Keywords:
Wayfinding system; national museum; public attraction.
References
Abd Jalal, A., Abdul Rahim, R., Abd Razak, M., & Awang Pawi, A. (2021). Idealogy Journal, 6(1), 49-64.doi:10.24191/idealogy.v6i1.261

Azizi Ahmad A. K., Baharom S. N., Abdul Rahaman A., Abdullah M. & Abdul Aziz M. N.Idealogy Journal, 2020Vol. 5, No. 2, 17-24

Calori, C., Eynden, D. (2015). Signage and Wayfinding Design. New Jersey: John Wiley & Son

Effective Wayfinding and Signing Systems: Wayfinding is not just a sign (2005). United Kingdom: The Stationery Office

Gibson, D., (2009). Information Design for Public Places. New York: Princeton Architectural Press

Golledge, R., G,. (1999). Human Cognitive Maps and Wayfinding. Baltimoore: The John Hopkins University

Mazlan H.., (2019). Letter to Editor: The Idea on Motion, Idealogy Journal of Arts and Social Science, Vol. 4, No. 2, 34-36

Rains, T., & Barros, J., Wayfinding and visitor tracking in museums: accuracy assessments of hybrid positioning services, Birkberk: University of London Press

Hunter, Rebecca, H., Anderson, Lynda, A., Belza, & Basia, L,. Communicate.Community Wayfinding:Pathways to Understanding. Switzerland :Springer

Tallon, L.,(2008). Digital Technologies and the Museum Experience. Plymouth: Altamira Press

Kueh, K. T., (2007). A sociocybernetic approach to wayfinding map studies: The systems of people‐map‐space interactions. Perth: Emerald Group Publishing Limited

Rovine, M. J. and Weisman, G. D., 1989, "Sketch-map variables as predictors of way-finding performance",Journal of Environmental Psychology, Volume 9(3), Sep., pp. 217-232

Wayfinding and environmental cognition in the designed environment (PDF Download Available). Available from: https://www.researchgate.net/publication/242174266_Wayfinding_and_environmental_cognition_in_the_designed_environment [accessed Jan 02 2018].

Shields, Patricia & Rangarjan, N. (2013). A Playbook for Research Methods: Integrating Conceptual Frameworks and Project management. Stillwater: New Forums Press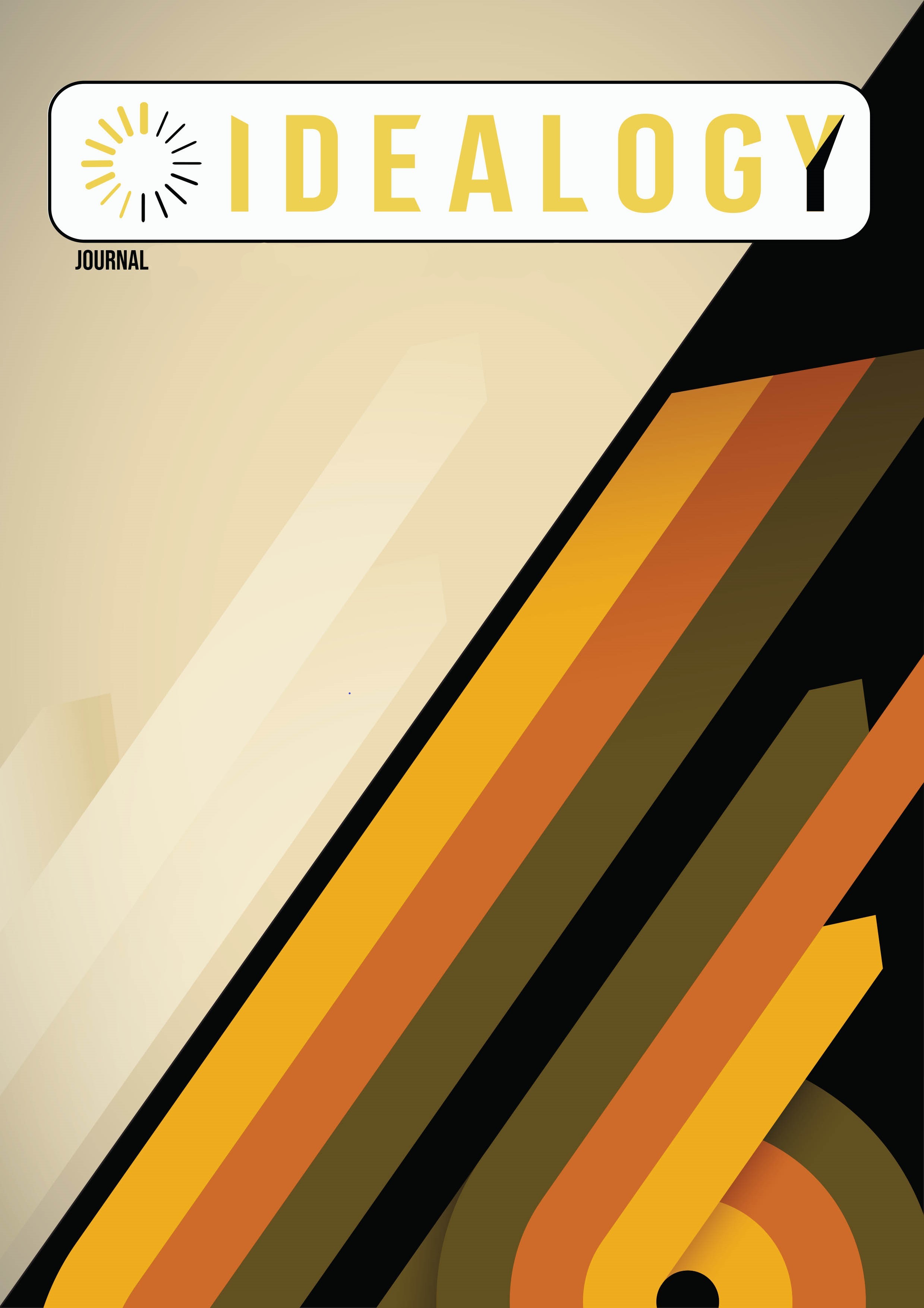 Section
Original Articles
This work is licensed under a Creative Commons Attribution-NonCommercial-NoDerivatives 4.0 International License.
UiTM Press (the Publisher) has agreed to publish the undersigned author's paper in Idealogy Journal. The agreement is contingent upon the fulfilment of a number of requirements listed below.
1. The undersigned author warrants that the paper entitled below is original, that it is not in any way libellous or unlawful in Malaysia, that it does not infringe any copyright or other proprietary right. The undersigned hereby represents and warrants that he/she is the author of the paper, except for material that is clearly identified as to its original source, with permission notices from the copyright owners where required. The undersigned represents that he/she has the power and authority to sign and execute this agreement.
2. The undersigned author warrants that the paper entitled below has not been published elsewhere, and also it will not be submitted anywhere else for publication prior to acceptance/rejection by this Journal.
3. By submitting the paper entitled below, the undersigned author agrees to transfer the rights to publish and distribute the paper in an international e-journal (entitled above) to Publisher.
4. The undersigned author agrees to make a reasonable effort to conform to Publisher's submission guidelines and to liaise with the editor to ensure that the requirements of these guidelines are met to a reasonable degree.
5. The corresponding author signs for and accepts responsibility for releasing this material on behalf of any and all coauthors. This agreement is to be signed by at least one of the authors who has obtained the assent of the co-author(s) where applicable. After submission of this agreement signed by the corresponding author, changes of authorship or in the order of the authors listed will not be accepted.