A Study on Children Customary Clothes in Malay Head Shaving - Cukur Jambul Ceremony for The Malay Royal Tradition
Nor Idayu Ibrahim

College of Creative Arts, Universiti Teknologi MARA Perak Branch, Seri Iskandar Campus, Malaysia

Muhammad Salehuddin Zakaria

College of Creative Arts, Universiti Teknologi MARA Perak Branch, Seri Iskandar Campus, Malaysia

Nasaie Zainuddin

Faculty of Applied Sciences, Universiti Teknologi MARA, Shah Alam, Selangor, Malaysia.

Muhammad Hisyam Zakaria

College of Creative Arts, Universiti Teknologi MARA Shah Alam, Selangor, Malaysia
Abstract
This Study aims to discover and document the clothing customarily worn by children during the Malay head shaving ceremony (Cukur Jambul), a tradition observed by the Malay Royal family. The head shaving ceremony is a unique Malay tradition and custom, relating to the birth of a new baby into the royal family and the Tradisi Agung custom. This study emphasizes Mayer Schapiro's theory of style in the context of artefacts or material cultural objects. It applies a qualitative method due to its flexibility in recording the views of informants in relation to observations. Specifically, this research considers a collection of photographs taken during head shaving ceremonies. The observation on Malay royal family tradition continues to uphold the uses of Songket ("The queen of textiles") in most of their ceremonies until today. Overall, this study will provide an invaluable source of information about Malay custom and culture. It will be of benefit to the Malay royal family, researchers, academics, scholars, students, cultural archivists, and museum curators interested in studying and preserving this subject and tradition.
Keywords: Customary clothing, Malay Royal tradition, Head Shaving – Cukur Jambul, Songket
References
Abdul Rahim Ramli. (2013). Adat Istiadat Kesultanan Johor Moden 1855-2012. Johor Bahru: Universiti Teknologi Press.

Alwi Sheikh Alhady, 1962. Malay Custom and Tradition. Singapore: Donald Moore Press Ltd.

Arbaiyah Abdul Aziz, 2018. Simbolisme Dalam Motif Songket Melayu Terengganu. First ed. Kuala Lumpur: Dewan Bahasa dan Pustaka.

A Samad Ahmad, 1990. Seni Kehidupan dan Kemasyarakatan. Melaka: Associated Education Distributors (M) Sdn Bhd.

Azah Aziz. Rupa dan Gaya, 2006. Penerbit Universiti Kebangsaan Malaysia.

Kementerian Pembangunan Wanita, Keluarga dan Masyarakat, 2006 Undang Undang Malaysia (cetakan semula) Akta kanak-kanak 2001; Mengandungi Segala pindaan hingga 1 Januari 2006, Malaysia: Percetakan Nasional Berhad.

Malaysiaroyalfamily, photo by Royal Press Office Johor Darul Takzim, 2018. The Royal Johor, Instagram retrieve at November 2018.

Muhammad Khalik Mustafa, 2021. Metamorphosis, Idealogy Journal (September 2021) Vol. 6 No 2 (2021) Perak.

Puan Sri Dato. Akmal Salam, 2018. Majlis Aqiqah (Nur Zaheerah Azril) [Interview] (30 June 2018).

Siti Zainon Ismail, 2006. Pakaian Cara Melayu. Second ed. Bangi: Universiti Kebangsaan Malaysia.

Syed Ahmad Jamal, 1992. Rupa dan Jiwa. First ed. Kuala Lumpur: Dewan Bahasa dan Pustaka.

A. Aziz Deraman & Wan Ramli Wan Mohamad, 1995. Siri Pengetahuan; Adat dan Pantang Larang Orang Melayu. Shah Alam: Fajar Bakti Sdn Bhd.

Prof. Madya Sharifah Alwiah Syed Sahil, 2018 Majlis Berendoi 1986 [Interview] (24 October 2018)

Meyer Schapiro, 1998. Theory and Philosophy of Art: Style, Artist and Society (Selected Papers). George Braziller.

Mohd Azmi Mohd Yusof, 2021. Ratu Kain Satu Rumpun, Satu Warisan. Kuala Lumpur: Jabatan Muzium Malaysia.

Zubaidah Shawal, 1994. Busana Melayu. Percetakan Rina Sdn Bhd, Malaysia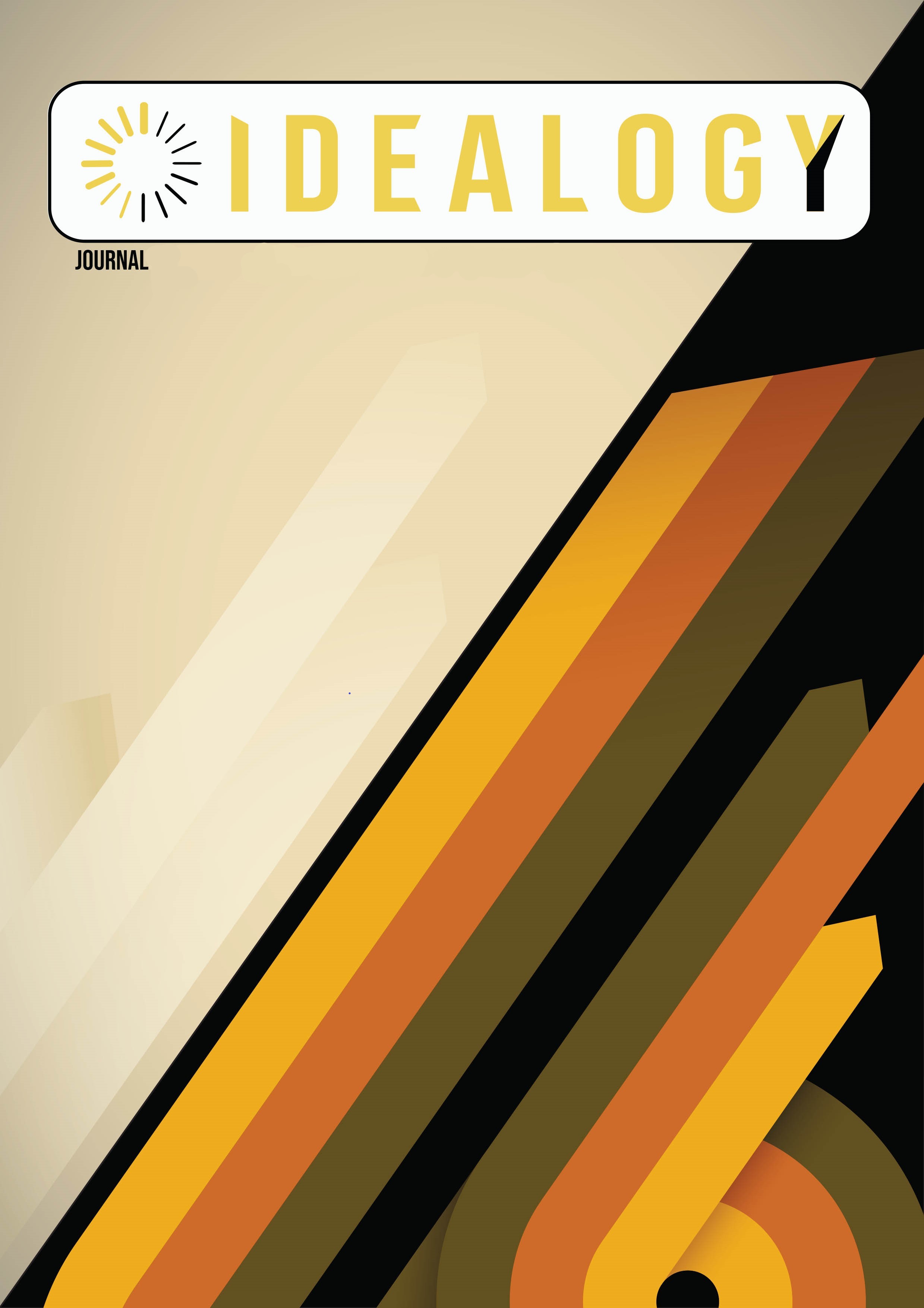 Section
Original Articles
This work is licensed under a Creative Commons Attribution-NonCommercial-NoDerivatives 4.0 International License.
UiTM Press (the Publisher) has agreed to publish the undersigned author's paper in Idealogy Journal. The agreement is contingent upon the fulfilment of a number of requirements listed below.
1. The undersigned author warrants that the paper entitled below is original, that it is not in any way libellous or unlawful in Malaysia, that it does not infringe any copyright or other proprietary right. The undersigned hereby represents and warrants that he/she is the author of the paper, except for material that is clearly identified as to its original source, with permission notices from the copyright owners where required. The undersigned represents that he/she has the power and authority to sign and execute this agreement.
2. The undersigned author warrants that the paper entitled below has not been published elsewhere, and also it will not be submitted anywhere else for publication prior to acceptance/rejection by this Journal.
3. By submitting the paper entitled below, the undersigned author agrees to transfer the rights to publish and distribute the paper in an international e-journal (entitled above) to Publisher.
4. The undersigned author agrees to make a reasonable effort to conform to Publisher's submission guidelines and to liaise with the editor to ensure that the requirements of these guidelines are met to a reasonable degree.
5. The corresponding author signs for and accepts responsibility for releasing this material on behalf of any and all coauthors. This agreement is to be signed by at least one of the authors who has obtained the assent of the co-author(s) where applicable. After submission of this agreement signed by the corresponding author, changes of authorship or in the order of the authors listed will not be accepted.