Virtual Art Gallery Tour: Understanding The Curatorial Approach
Nur Muhammad Amin Hashim Amir

College of Creative Arts, Universiti Teknologi MARA, Perak Branch, Seri Iskandar Campus, 32610 Seri Iskandar, Perak, Malaysia

Hilal Mazlan

College of Creative Arts, Universiti Teknologi MARA, Perak Branch, Seri Iskandar Campus, 32610 Seri Iskandar, Perak, Malaysia

Aznan Omar

College of Creative Arts, Universiti Teknologi MARA, Perak Branch, Seri Iskandar Campus, 32610 Seri Iskandar, Perak, Malaysia
Abstract
Virtual today is part of the new reality as the world starts to recognize its expediency. Virtual can branch out into multitudes of fields and usage with each one has its approach. Virtual tours in particular can be considered as one of the instruments capable of providing interactive elements in delivering mass access to information. The ease of accessibility is rather an opportunity than an option for anyone to explore. The purpose of this study is to understand the basic curatorial approach to organize a proper virtual gallery tour. Like its actual counterparts, the procedure is similar in many ways but with certain additional methodology. The research separates into three main curatorial stages mapping the actual gallery, constructing the virtual gallery, and publishing the tour. Each section discusses different methodologies which translate as a guideline to achieve that picture-perfect amalgamation. The research construes actual art exhibition as its plane of study to ensure that the evaluation is of the genuine result. The result is then assessed through its usability and accessibility for any interested individuals to practice. Conclusively, determine this research into providing a unification tool for any intuitional to organize their virtual gallery tour.
Keywords: Virtual tour, curatorial, approach, art gallery
References
Aguilera, J., Alonso, F., & Gomez, J. B. (2014). U.S. Patent No. 8,705,892. Washington, DC: U.S. Patent and Trademark Office.

Amir, N. M. A. B. H., Omar, A. B., & Mazlan, H. B. (2021). Utilizing and evaluating of virtual tours in art exhibition amidst global pandemic. International Journal of Art & Design, 5(2), 69-78.

Barbieri, L., Bruno, F., & Muzzupappa, M. (2017). Virtual museum system evaluation through user studies. Journal of Cultural Heritage, 26, 101-108.

Costagliola, G., Di Martino, S., Ferrucci, F., & Pittarello, F. (2002, July). An approach for authoring 3D cultural heritage exhibitions on the web. In Proceedings of the 14th international conference on Software engineering and knowledge engineering (pp. 601-608).

Curtis, J. W., Curtis, A., Mapes, J., Szell, A. B., & Cinderich, A. (2013). Using google street view for systematic observation of the built environment: analysis of spatio-temporal instability of imagery dates. International journal of health geographics, 12(1), 1-10.

Diaconu, M. (2011). Technological Innovation: Concept, Process, Typology and Implications in the Economy. Theoretical & Applied Economics, 18(10).

El-Said, O., & Aziz, H. (2022). Virtual tours a means to an end: An analysis of virtual tours' role in tourism recovery post COVID-19. Journal of Travel Research, 61(3), 528-548.

Fomina, J. (2008). Lietuvos šiuolaikinės dailės parodų kuratorių identitetas: nuo sudarytojo iki dailės lauko aktyvisto. Acta Academiae artium Vilnensis. Dailė, 50, 95-119.

Girvan, C. (2018). What is a virtual world? Definition and classification. Educational Technology Research and Development, 66(5), 1087-1100.

Huang, Y. C., Backman, K. F., Backman, S. J., & Chang, L. L. (2016). Exploring the implications of virtual reality technology in tourism marketing: An integrated research framework. International Journal of Tourism Research, 18(2), 116-128.

Koutsoudis, A., Arnaoutoglou, F., & Chamzas, C. (2007). On 3D reconstruction of the old city of Xanthi. A minimum budget approach to virtual touring based on photogrammetry. Journal of Cultural Heritage, 8(1), 26-31.

Li, T. Y., Lien, J. M., Chiu, S. Y., & Yu, T. H. (1999, May). Automatically generating virtual guided tours. In Proceedings Computer Animation 1999 (pp. 99-106). IEEE.

Obrist, H. U., Bovier, L., & Theiler, B. (2008). A brief history of curating. Zurique: JRP/Ringier.

Puvaneswary, S. (2021). Old Kuala Lumpur East-West Connection virtual tour. 15:48 [Online] Available: https://www.ttgasia.com/2021/02/11/old-kuala-lumpur-east-west-connection-virtual-tour/

Sulaiman, M. Z., Aziz, M. N. A., Bakar, M. H. A., Halili, N. A., & Azuddin, M. A. (2020, December). Matterport: virtual tour as a new marketing approach in real estate business during pandemic COVID-19. In International Conference of Innovation in Media and Visual Design (IMDES 2020) (pp. 221-226). Atlantis Press.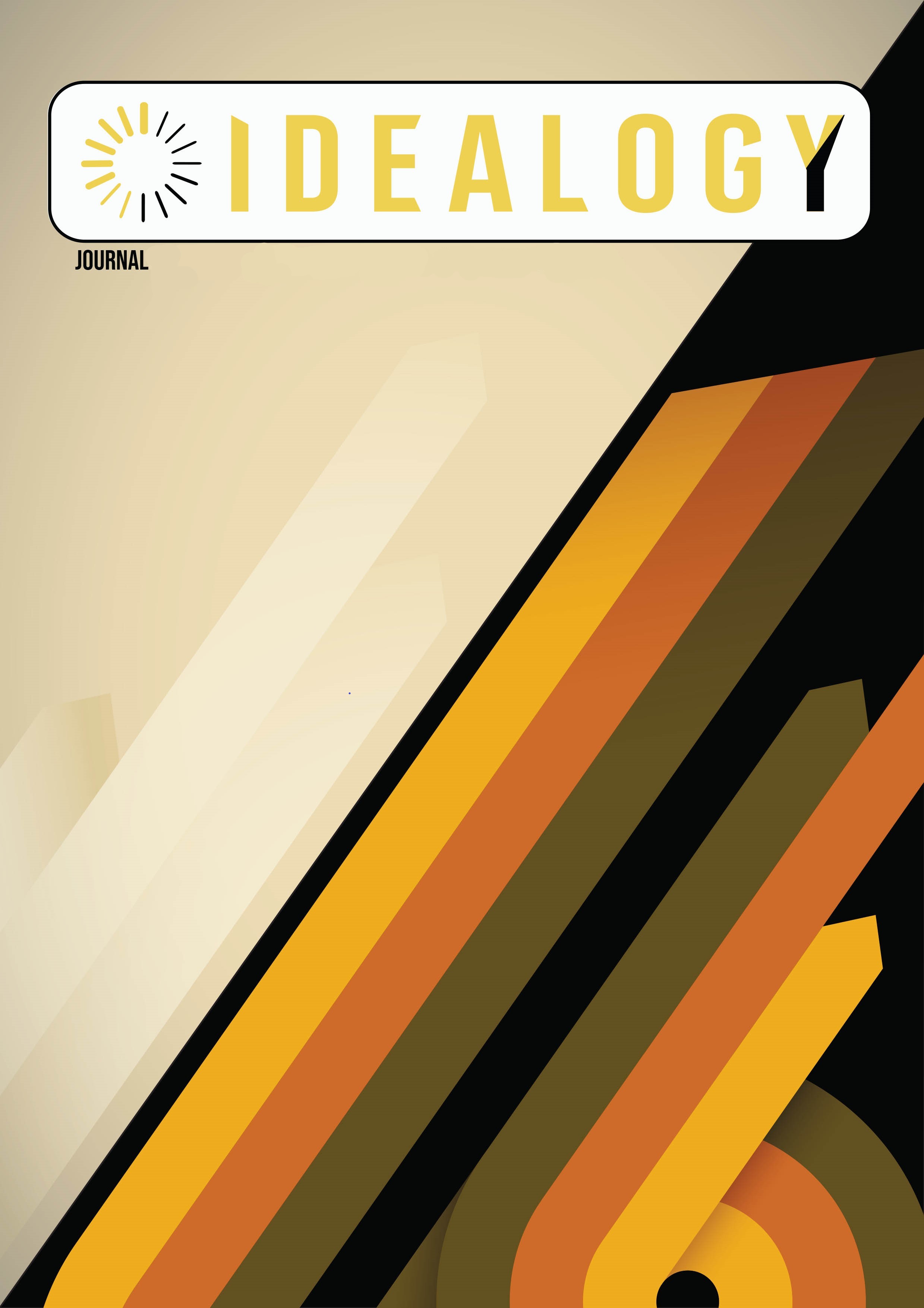 Section
Original Articles
This work is licensed under a Creative Commons Attribution-NonCommercial-NoDerivatives 4.0 International License.
UiTM Press (the Publisher) has agreed to publish the undersigned author's paper in Idealogy Journal. The agreement is contingent upon the fulfilment of a number of requirements listed below.
1. The undersigned author warrants that the paper entitled below is original, that it is not in any way libellous or unlawful in Malaysia, that it does not infringe any copyright or other proprietary right. The undersigned hereby represents and warrants that he/she is the author of the paper, except for material that is clearly identified as to its original source, with permission notices from the copyright owners where required. The undersigned represents that he/she has the power and authority to sign and execute this agreement.
2. The undersigned author warrants that the paper entitled below has not been published elsewhere, and also it will not be submitted anywhere else for publication prior to acceptance/rejection by this Journal.
3. By submitting the paper entitled below, the undersigned author agrees to transfer the rights to publish and distribute the paper in an international e-journal (entitled above) to Publisher.
4. The undersigned author agrees to make a reasonable effort to conform to Publisher's submission guidelines and to liaise with the editor to ensure that the requirements of these guidelines are met to a reasonable degree.
5. The corresponding author signs for and accepts responsibility for releasing this material on behalf of any and all coauthors. This agreement is to be signed by at least one of the authors who has obtained the assent of the co-author(s) where applicable. After submission of this agreement signed by the corresponding author, changes of authorship or in the order of the authors listed will not be accepted.