Students' Perception on the Use of ChatGPT as a Language Learning Tool
Mia Emily Abd Rahim

Academy of Language Studies, Universiti Teknologi MARA Cawangan Terengganu Kampus Dungun, 23000 Dungun, Terengganu, MALAYSIA

Emma Marini Abd Rahim

Academy of Language Studies, Universiti Teknologi MARA Cawangan Terengganu Kampus Dungun, 23000 Dungun, Terengganu, MALAYSIA

http://orcid.org/0000-0002-6496-5384

Nurul Amilin Razawi

Academy of Language Studies, Universiti Teknologi MARA Cawangan Terengganu Kampus Dungun, 23000 Dungun, Terengganu, MALAYSIA

Nuruladilah Mohamed

Academy of Language Studies, Universiti Teknologi MARA Cawangan Terengganu Kampus Dungun, 23000 Dungun, Terengganu, MALAYSIA
Abstract
Through the advancement of technology, specifically on Artificial Intelligence (AI), ChatGPT has emerged as one of the most significant tools of the 21st century in many areas, especially the education sector in many nations. The main objective of this study was to examine the perception of the students towards the usage of ChatGPT as a language learning tool. This study employs a quantitative study as its research design, involving 181 students from various faculties and campuses in Universiti Teknologi MARA (UiTM) across several states in Malaysia that were selected as respondents to collect the data. A descriptive analysis was implemented to analyze the data obtained. Based on the result, the finding shows that most of the students think that the use of ChatGPT helps to improve their ability specifically in writing and the students also think that the use of ChatGPT makes English Language learning more enjoyable and engaging.
Keywords: Technology, Education, ChatGPT, Artificial Intelligence, Language Learning. 
References
Al Arif, T. Z. Z. (2019). Indonesian University Students' Perception and Expectation Towards ICT Use In Learning English as a Foreign Language. Indonesian Journal of English Language Teaching and Applied Linguistic, 4(1), 133-145.

Azaria, A. (2022). ChatGPT Usage and Limitations. Human Agent Interaction 10.13140/RG.2.2.26616.11526.

Bednarski, D. (2023, January 24). What is OpenAI? - Its History and How It Is Changing the World | Taskade. Taskade Blog. https://www.taskade.com/blog/openai-chatgpt-history/

Cabaleiro-Cerviño, G., & Vera, C. (2020). The impact of educational technologies in higher education. Gist Education and Learning Research Journal, 20, 155-169.

Charles, B.-A., & Issifu, Y. (2015). Innovation in education: Students' Perceptions Of Implementing ICT In Learning In Second-Cycle Institutions In Ghana. Procedia - Social and Behavioral Sciences, 197, 1512-1519.

ChatGPT: Will it pass its probation? (2023, February 8). ChatGPT: Will It Pass Its Probation? https://www.shlegal.com/insights/chatgpt-will-it-pass-its-probation?08032023140743

Dabbagh, N., Fake, H., & Zhang, Z. (2019). Student Perspectives of Technology use for Learning in Higher Education. RIED-Revista Iberoamericana De Educación a Distancia, 22(1), 127–152.

Daniel, E. (2016). The Usefulness of Qualitative and Quantitative Approaches and Methods in Researching Problem-Solving Ability in Science Education Curriculum. Journal of Education and Practice, 7(15), 91-100.

Ghavifekr, S., & Rosdy, W. A. W. (2015). Teaching and Learning with Technology: Effectiveness of ICT Integration in Schools. International Journal of Research in Education and Science, 1(2), 175-191.

Hu, K. (2023, February 2). ChatGPT sets record for fastest-growing user base - analyst note. Reuters. https://www.reuters.com/technology/chatgpt-sets-record-fastest-growing-user-base-analyst-note-2023-02-01/

Liton, H. A. (2015). Examining Students' Perception & Efficacy ofUsing Technology in Teaching English. International Journal of Education and Information Technology, 1(1), 11-18.

McCallum, B. S. (2023, April 1). ChatGPT banned in Italy over privacy concerns. BBC News. https://www.bbc.com/news/technology-65139406

Morrison, R. (2022, December 16). ChatGPT updated as developer OpenAI forecasts $1bn in revenue by 2024. Tech Monitor. https://techmonitor.ai/technology/ai-and-automation/chatgpt-update-openai-gpt-3

Paul, T. (2022). Everything to know about Elon Musk's OpenAI, The Maker Of ChatGPT. (2022, December 30). Lifestyle Asia Kuala Lumpur. https://www.lifestyleasia.com/kl/tech/openai-what-to-know-about-the-company-behind-chatgpt/

Pekeliling Akademik UiTM Bilangan 5 Tahun 2023. (2023). Aplikasi ChatGPT Dalam Pengajaran dan Pembelajaran. Universiti Teknologi MARA.

Perez, E., Ringer, S., Lukošiute, K., Nguyen, K., Chen, E., Heiner, S., Pettit, C., Olsson, C., Kundu, S., Kadavath, S., Jones, A., Chen, A., Mann, B., Israel, B., Seethor, B., McKinnon, C., Olah, C., Yan, D., Amodei, D., Landau, J. (2022). Discovering Language Model Behaviors with Model-Written Evaluations.

Ramlie, M., Abdul Rahaman, A., Ahmad, A., & Abdullah, M. (2023). Inovasi Kaedah Pembelajaran: Perkembangan Penggunaan Teknologi Dalam Institusi Pendidikan. Idealogy Journal, 8(1).

Yau, C., & Chan, K. (2023, February 17). University of Hong Kong temporarily bans students from using ChatGPT, other AI-based tools for coursework. South China Morning Post. https://www.scmp.com/news/hong-kong/education/article/3210650/university-hong-kong-temporarily-bans-students-using-chatgpt-other-ai-based-tools-coursework

Young, T. J. (2016). Questionnaires and Surveys. In Z. Hua (Ed.), Research Methods in Intercultural Communication: A Practical Guide (pp.163-180). Wiley.

Zaveria. (2023, February 16). Rise of ChatGPT Challenges Our Education System. Analytics Insight. https://www.analyticsinsight.net/rise-of-chatgpt-challenges-our-education-system/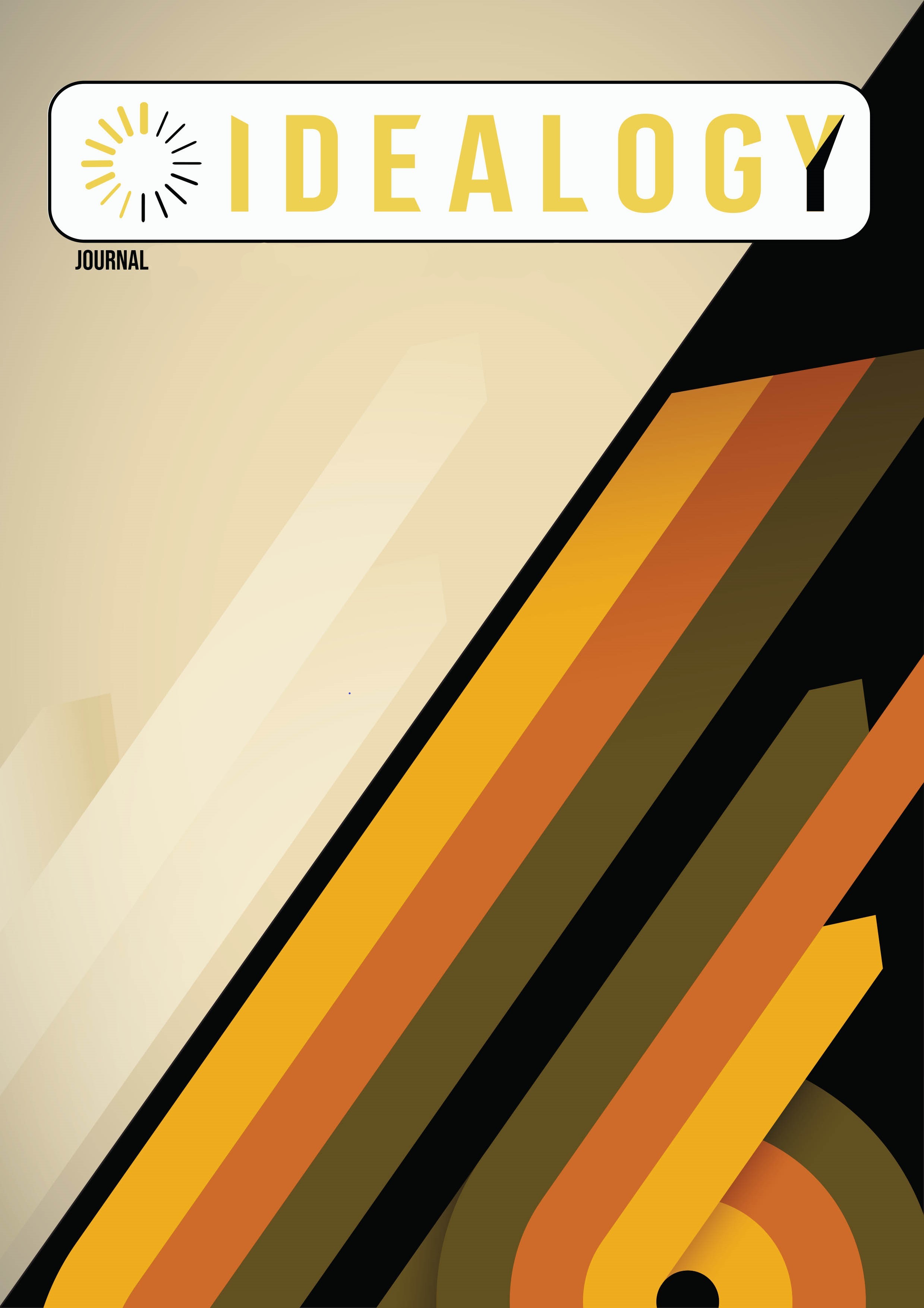 UiTM Press (the Publisher) has agreed to publish the undersigned author's paper in Idealogy Journal. The agreement is contingent upon the fulfilment of a number of requirements listed below.
1. The undersigned author warrants that the paper entitled below is original, that it is not in any way libellous or unlawful in Malaysia, that it does not infringe any copyright or other proprietary right. The undersigned hereby represents and warrants that he/she is the author of the paper, except for material that is clearly identified as to its original source, with permission notices from the copyright owners where required. The undersigned represents that he/she has the power and authority to sign and execute this agreement.
2. The undersigned author warrants that the paper entitled below has not been published elsewhere, and also it will not be submitted anywhere else for publication prior to acceptance/rejection by this Journal.
3. By submitting the paper entitled below, the undersigned author agrees to transfer the rights to publish and distribute the paper in an international e-journal (entitled above) to Publisher.
4. The undersigned author agrees to make a reasonable effort to conform to Publisher's submission guidelines and to liaise with the editor to ensure that the requirements of these guidelines are met to a reasonable degree.
5. The corresponding author signs for and accepts responsibility for releasing this material on behalf of any and all coauthors. This agreement is to be signed by at least one of the authors who has obtained the assent of the co-author(s) where applicable. After submission of this agreement signed by the corresponding author, changes of authorship or in the order of the authors listed will not be accepted.