Muqaddimah of Idea: The Reflection from the New Perspective
Muhammad Abdul Aziz Ab Gani

Universiti Teknologi MARA, Perak Branch, Seri Iskandar Campus, 32610 Seri Iskandar, Perak, MALAYSIA

Ishak Ramli

Fine Art Studies, College of Creative Arts, Universiti Teknologi MARA, Perak Branch, Seri Iskandar Campus, 32610 Seri Iskandar, Perak, MALAYSIA

http://orcid.org/0000-0001-7671-864X
Abstract
We would like to present, with great pleasure, the seventh volume of a scholarly journal of arts and social science. This journal is devoted to the gamut of arts and social science issues, from theoretical aspects to application-dependent studies and the validation of emerging technologies in arts. This journal was envisioned and founded to represent the growing needs of arts and social science as an emerging and increasingly vital field. Its mission is to become a voice of the arts and social science community, addressing researchers and practitioners in areas ranging from arts to applied arts, from design to technology in design, from humanity to social science, presenting verifiable arts methods, findings, and solutions.
Transactions on arts focuses on original high-quality research in the realm of social science in parallel and distributed environments, encompassing facilitation of the theoretical foundations and the applications of arts to massive daily life. The Journal is intended as a forum for practitioners and researchers to share arts techniques and solutions in the area, to identify new issues and to shape future directions for research. In this issue, most of the articles are discussing on the topic of arts and the social science. In social science it is very important to have a combination of different discipline to ensure the survival of knowledge. By combining knowledge from different fields, it could produce new innovation that could lead to solutions to many important problems or issues. Hence, Idealogy Journal is a platform for many fields of knowledge to share research findings as well as literatures.
Associate Professor Dr Muhamad Abdul Aziz Ab Gani Ishak Ramli
Chief Editors
Ideology Journal
idealogyjournal@gmail.com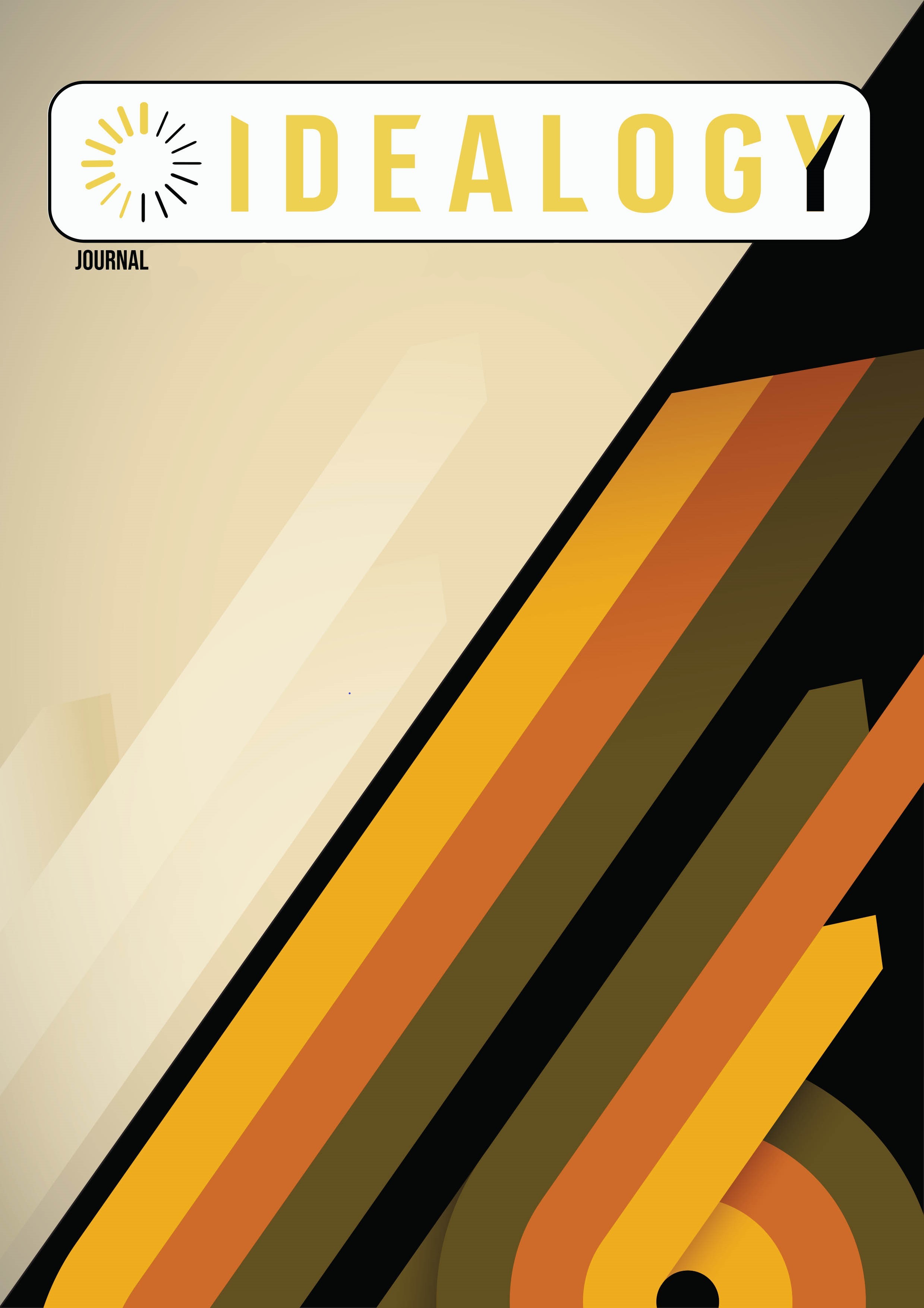 This work is licensed under a Creative Commons Attribution-NonCommercial-NoDerivatives 4.0 International License.
UiTM Press (the Publisher) has agreed to publish the undersigned author's paper in Idealogy Journal. The agreement is contingent upon the fulfilment of a number of requirements listed below.
1. The undersigned author warrants that the paper entitled below is original, that it is not in any way libellous or unlawful in Malaysia, that it does not infringe any copyright or other proprietary right. The undersigned hereby represents and warrants that he/she is the author of the paper, except for material that is clearly identified as to its original source, with permission notices from the copyright owners where required. The undersigned represents that he/she has the power and authority to sign and execute this agreement.
2. The undersigned author warrants that the paper entitled below has not been published elsewhere, and also it will not be submitted anywhere else for publication prior to acceptance/rejection by this Journal.
3. By submitting the paper entitled below, the undersigned author agrees to transfer the rights to publish and distribute the paper in an international e-journal (entitled above) to Publisher.
4. The undersigned author agrees to make a reasonable effort to conform to Publisher's submission guidelines and to liaise with the editor to ensure that the requirements of these guidelines are met to a reasonable degree.
5. The corresponding author signs for and accepts responsibility for releasing this material on behalf of any and all coauthors. This agreement is to be signed by at least one of the authors who has obtained the assent of the co-author(s) where applicable. After submission of this agreement signed by the corresponding author, changes of authorship or in the order of the authors listed will not be accepted.