Kelangsungan Perbincangan Berkaitan Kesenian dan Reka Bentuk
Continuation of Discussions Related to Arts and Design: Preface
Ishak Ramli

College of Creative Arts, Universiti Teknologi MARA, Perak Branch, Seri Iskandar Campus, 32610 Seri Iskandar, Perak, Malaysia; Islamic Research of Arts, Design and Humanities (IRADAH) Research Intensive Group, Universiti Teknologi MARA, Shah Alam, Selangor, Malaysia

http://orcid.org/0000-0001-7671-864X

Muhamad Abdul Aziz Ab Gani

College of Creative Arts, Universiti Teknologi MARA, Perak Branch, Seri Iskandar Campus, Malaysia
Abstract
Kesenian dan reka bentuk haruslah bergerak seiring dengan hal praktis dan penyelidikan. Dalam memastikan setiap praktis yang diamalkan oleh para seniman dan pereka itu relevan, usaha mencatat atau merekod secara penulisan perlu dibuat melalui kaedah penyelidikan yang sistematik. Perbincangan tidaklah hanya tertakluk kepada proses sesebuah praktis; tetapi pencarian makna melalui latar konteks dan pengaruh juga perlu dilakukan. Kedua-duanya perlu ditulis bagi mewujudkan nilai kebenaran dalam dunia kesenian dan reka bentuk. Idealogy Journal telah menjadi platform yang penting dalam memastikan setiap amalan praktis dan penyelidikan diraikan dalam bentuk penulisan yang prolifik dalam menjamin kelangsungan kesenian dan reka bentuk.
ABSTRACT
Arts and design have to be in line with practice and research. In ensuring that each practice of the artists and designers are relevant, the effort to list and record in writing has to be made through a systematic research methodology. Discussions are not only limited to the process of a practice, but the search of meaning through context and influence are also required. Both need to be written to create the value of truth in the world of arts and design. Idealogy Journal acts as an important platform in ensuring each practice and research conduct are celebrated in a prolific writing towards the sustainability of arts and design.
Keywords: Continuation, Discussion, Arts and Design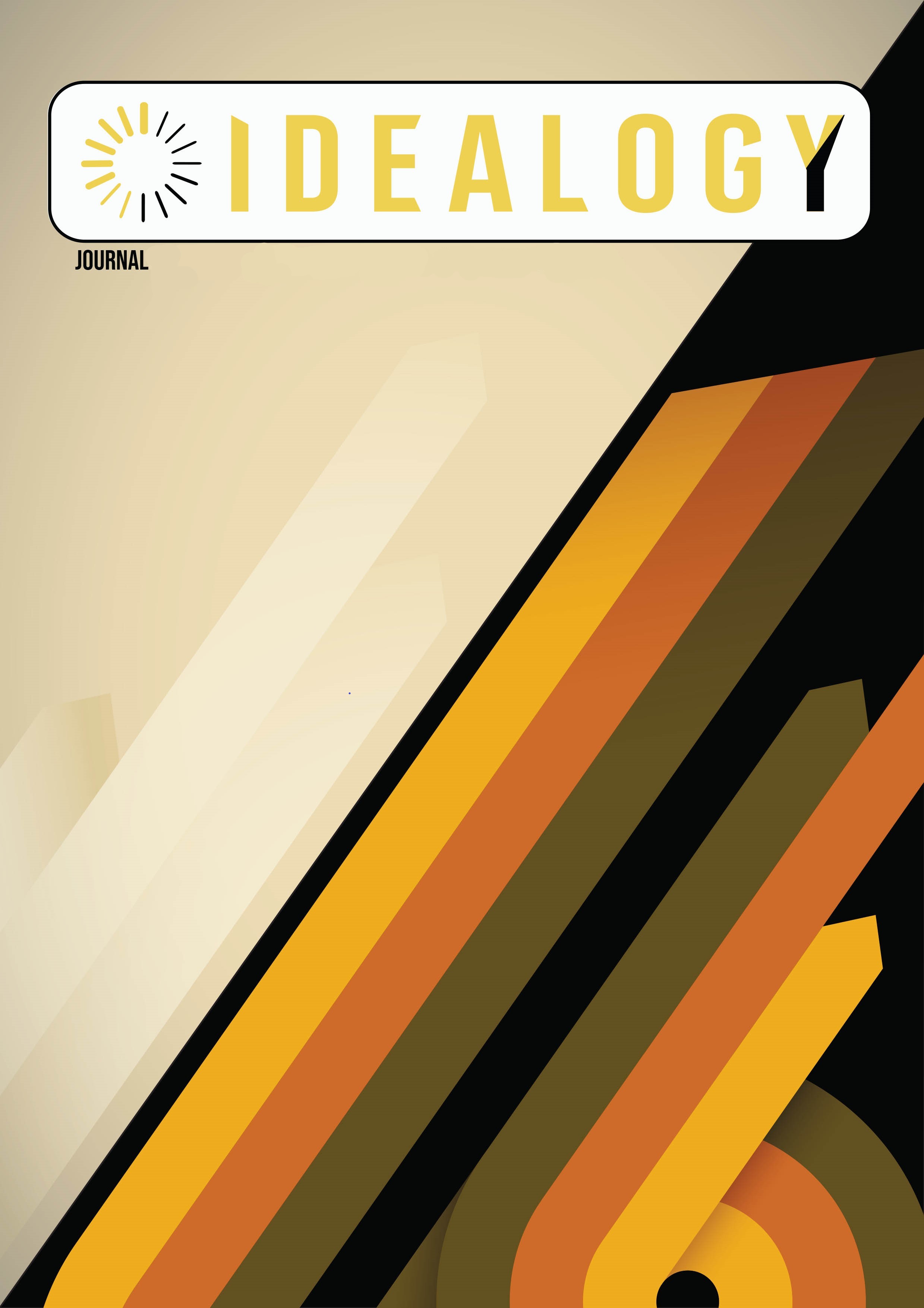 This work is licensed under a Creative Commons Attribution-NonCommercial-NoDerivatives 4.0 International License.
UiTM Press (the Publisher) has agreed to publish the undersigned author's paper in Idealogy Journal. The agreement is contingent upon the fulfilment of a number of requirements listed below.
1. The undersigned author warrants that the paper entitled below is original, that it is not in any way libellous or unlawful in Malaysia, that it does not infringe any copyright or other proprietary right. The undersigned hereby represents and warrants that he/she is the author of the paper, except for material that is clearly identified as to its original source, with permission notices from the copyright owners where required. The undersigned represents that he/she has the power and authority to sign and execute this agreement.
2. The undersigned author warrants that the paper entitled below has not been published elsewhere, and also it will not be submitted anywhere else for publication prior to acceptance/rejection by this Journal.
3. By submitting the paper entitled below, the undersigned author agrees to transfer the rights to publish and distribute the paper in an international e-journal (entitled above) to Publisher.
4. The undersigned author agrees to make a reasonable effort to conform to Publisher's submission guidelines and to liaise with the editor to ensure that the requirements of these guidelines are met to a reasonable degree.
5. The corresponding author signs for and accepts responsibility for releasing this material on behalf of any and all coauthors. This agreement is to be signed by at least one of the authors who has obtained the assent of the co-author(s) where applicable. After submission of this agreement signed by the corresponding author, changes of authorship or in the order of the authors listed will not be accepted.