The Spirit and Elements of Malaysian Multiculturalism in Chuah Thean Teng's Batik Paintings
Geng Wenyan

College of Creative Arts, Universiti Teknologi MARA, Shah Alam, Selangor, Malaysia

Wan Samiati Andriana Wan Mohamad Daud

College of Creative Arts, Universiti Teknologi MARA, Shah Alam, Selangor, Malaysia

Azian Tahir

College of Creative Arts, Universiti Teknologi MARA, Seri Iskandar, Perak, Malaysia
Abstract
This paper examines the batik paintings of Chinese artist Chuah Thean Teng in the context of Malaysia's multicultural society. Batik, an ancient traditional craft in Malaysia, was initially produced on textiles through wax and dyes and is often applied to daily clothing and objects. As such, the motifs and elements of batik paintings are closely related to the local culture and have a high symbolic value. Chuah Thean Teng has improved and developed the batik process into a work of art with aesthetic value. This paper aims to understand the social and cultural climate of the time through a generalised analysis of the results of Chuah Thean Teng to evaluate the artistic elements embedded in the batik works. The paper adopts an art historical research approach, which consists mainly of form and context analysis. The study is descriptive, with data in the form of text and images, including the artworks themselves, publications, books, journals, and other official records. Chuah Thean Teng, a Chinese artist, has inherited and evolved the traditional Malaysian batik art by seeking artistic inspiration in a culturally diverse environment. His work is a hybrid expression, reflecting the exchange and borrowing between cultures. This is in keeping with the historical context of the time and also conveys modern Malaysian art's inclusiveness, diversity, and richness. As an essential part of contemporary Malaysian art, batik painting is itself a sign of modernity. It is hoped that this study will help to enrich the research and analysis of Malaysian batik painting and, through it, generate interest in batik painting and provide knowledge and methods of interpreting the content of the artwork. 
KEYWORDS: Multiculturalism, Chuah Thean Teng, Batik paintings, Malaysian Chinese Artists, Iconography. 
References
Ali, Z. (2005). Brosure Pameran Batik Painting & Painting Batik. Kuala Lumpur: Galeri Petronas.

Ashcroft, R. T., & Bevir, M. (2019). What is postwar multiculturalism in theory and practice? Multiculturalism in the British Commonwealth: Comparative Perspectives on Theory and Practice, P1.

Dolce, C. J. (1973). Multicultural education—Some issues. Journal of Teacher Education, 24(4), 282-284.

Elsner, J., & Lorenz, K. (2012). The genesis of iconology. Critical Inquiry, 38(3), 483-512.

Gabriel, S. P. (2021). Racialisation in Malaysia: Multiracialism, multiculturalism, and the cultural politics of the possible. Journal of Southeast Asian Studies, 1-23.

Giacchino-Baker, R. (2000). New perspectives on diversity: Multicultural metaphors for Malaysia. Multicultural Perspectives, 2(1), 8-13.

Harozila, R. (2007). 'Batik Painting'Dan'Painting Batik'Dalam Perkembangan Seni Lukis Moden Malaysia (Doctoral dissertation, Universiti Sains Malaysia).

Hartini.M.,R., Marzukiibrahim, I ., Mazni, O., & sitifairuz. F. M., H. (2021, July). Current challenges of the batik industry in Malaysia and proposed solutions. In AIP Conference Proceedings (Vol. 2347, No. 1, p. 020269). AIP Publishing LLC.

Hoffstaedter, G. (2009). Contested spaces: Globalization, the arts and the state in Malaysia. Ethnicities, 9(4), p527.

Ibrahim, R. (2007). Multiculturalism and education in Malaysia. Culture and Religion, 8(2), 155-167.

Jati, W., & Adzrool Idzwan Hj., I. (2021) Study of The Form and Meaning of Communication. Jurnal Komunikasi Visual Wimba Volume 12, No.1, 2021, Hal. 1-9

Maziyah, S., Mahirta, M., & Atmosudiro, S. (2016). Makna Simbolis Batik Pada Masyarakat Jawa Kuna. Paramita: Historical Studies Journal, 26(1), 23-32. Siti Maziyah

Noh, L. M. M., Ridzuan, A. R., Idris, N., Sharif, T. I. S. T., & Ghani, K. M. A. (2018). The Malay Identity in Malaysian Women's Paintings. International Journal of Academic Research in Business and Social Sciences, 8(10).

Noraini M., N., & Hoong Leongb, C. (2013). Multiculturalism in Malaysia and Singapore: contesting models. International Journal of Intercultural Relations, 37(6), 714-726.

Panofsky, E. (1955). Iconography and iconology: An introduction to the study of Renaissance art (pp. 51-82). na.

Panofsky, E. (1996). Iconografia e iconologia. Il significato nelle arti visive, 31-44.

Panofsky, E. (2012). On the problem of describing and interpreting works of the visual arts. Critical Inquiry, 38(3), 467-482.

Panofsky, E., & Drechsel, B. (1955). Meaning in the visual arts (p. 55). Chicago: University of Chicago Press.

Panofsky, E., Northcott, K. J., & Snyder, J. (1981). The concept of artistic volition. Critical Inquiry, 8(1), 17-33.

Rafeah, L. (2012). Malaysian batik sarongs: A study of tradition and change (Doctoral dissertation, RMIT University).

 Ramlan, K. (2019, March). Batik as a site for performing national identity: A comparative critical discourse analysis. In The 2nd international seminar on Malay education, literature and culture, Goethe–University Frankfurt Germany.

Shazani, S., & Wan Samiati Andriana, W M D. (2021). Zakaria Ali's Principle as a Method of Analysis in Uncovering the Elements of Malaysian Culture, Based on Chuah Thean Teng Batik Painting. International Journal, 9(2), 32-37.

Steelyana, W. (2012). Batik, a beautiful cultural heritage that preserve culture and support economic development in Indonesia. Binus Business Review, 3(1), 116.

Sulaiman, E. (1997). Islam and the politics of art in post-independence Malaysia. Temple University.

Sullivan, F. (1968). Teng, Master Of Batik. Yahong Art Shop, Penang.

Sullivan, M. (1959). Chinese art in the 20th century. Faber.

Supana, S., & Sudardi, B. (2018, November). The Actualization of Islamic Concept in Batik in the Malay Culture Area. In International Seminar on Recent Language, Literature, and Local Cultural Studies (BASA 2018) (pp. 487-493). Atlantis Press.

Tip, L. K., Zagefka, H., González, R., Brown, R., Cinnirella, M., & Na, X. (2012). Is support for multiculturalism threatened by… threat itself? International Journal of Intercultural Relations, 36(1), 22-30.

Van de Vijver, F. J., Breugelmans, S. M., & Schalk-Soekar, S. R. (2008). Multiculturalism: Construct validity and stability. International Journal of Intercultural Relations, 32(2), 93-104.

Wahed, W. J. E., Amin, H., Bohari, A. A. M., Pindah, C., & Azmi, S. (2022). Malaysian Batik, Our Pride: A Systematic Literature Review. Social Sciences, 12(10), 942-955.

Wan Samiati Andriana, W M D. (2017). An axiological study on Islamic visual art in Malaysia from 1957 to 1999/Wan Samiati Andriana W. Mohamad Daud (Doctoral dissertation, Universiti Teknologi MARA).

Wan Samiati Andriana, W M D., DzulHaimi, M., & Rahman, A. (2013). Study on the Malaysian Islamic visual art: The contemporary view. International Journal of Education and Research, 1(12), 1-8.

Wan Samiati Andriana, W M D., Norfadilah, K., & Mursyidah,Z. A. (2022). Assessment of Objectivity Characteristics in Visual Art Value. Environment-Behaviour Proceedings Journal, 7(SI9), 37-42.

Zarlina, M. Z. (2017). Exploration of batik lukis motifs as a medium of art communication in Pahang.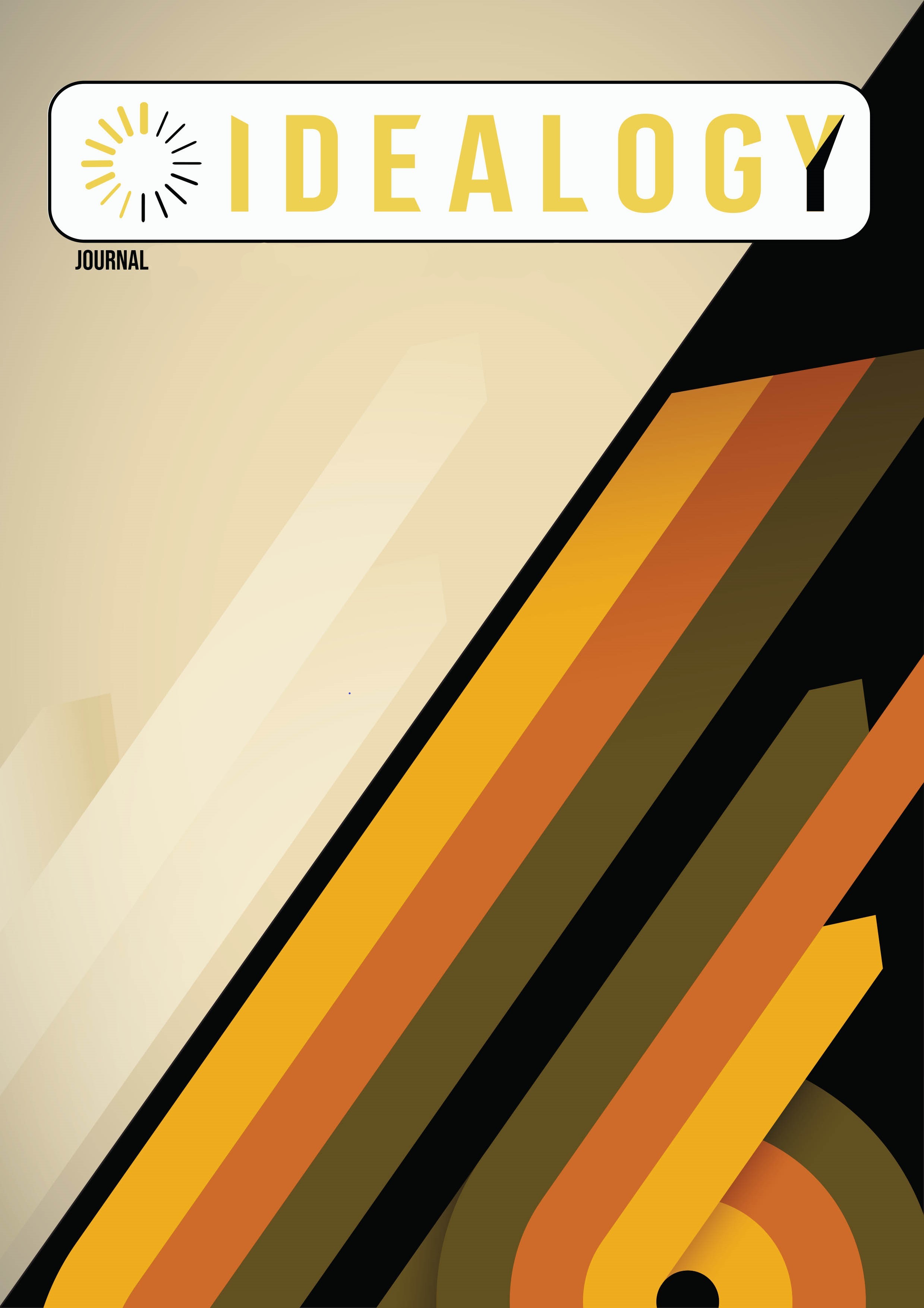 UiTM Press (the Publisher) has agreed to publish the undersigned author's paper in Idealogy Journal. The agreement is contingent upon the fulfilment of a number of requirements listed below.
1. The undersigned author warrants that the paper entitled below is original, that it is not in any way libellous or unlawful in Malaysia, that it does not infringe any copyright or other proprietary right. The undersigned hereby represents and warrants that he/she is the author of the paper, except for material that is clearly identified as to its original source, with permission notices from the copyright owners where required. The undersigned represents that he/she has the power and authority to sign and execute this agreement.
2. The undersigned author warrants that the paper entitled below has not been published elsewhere, and also it will not be submitted anywhere else for publication prior to acceptance/rejection by this Journal.
3. By submitting the paper entitled below, the undersigned author agrees to transfer the rights to publish and distribute the paper in an international e-journal (entitled above) to Publisher.
4. The undersigned author agrees to make a reasonable effort to conform to Publisher's submission guidelines and to liaise with the editor to ensure that the requirements of these guidelines are met to a reasonable degree.
5. The corresponding author signs for and accepts responsibility for releasing this material on behalf of any and all coauthors. This agreement is to be signed by at least one of the authors who has obtained the assent of the co-author(s) where applicable. After submission of this agreement signed by the corresponding author, changes of authorship or in the order of the authors listed will not be accepted.