Review of Malaysian Social Media Influencers Credibility
Nur Anis Atira Norazman

College of Creative Arts, Universiti Teknologi MARA, Perak Branch, Seri Iskandar Campus, Malaysia

Anwar Fikri Abdullah

College of Creative Arts, Universiti Teknologi MARA, Perak Branch, Seri Iskandar Campus, Malaysia

Ahmad Sofiyuddin Mohd Shuib

College of Creative Arts, Universiti Teknologi MARA, Perak Branch, Seri Iskandar Campus, Malaysia

Nur Faizah Mohd Pahme

College of Creative Arts, Universiti Teknologi MARA, Perak Branch, Seri Iskandar Campus, Malaysia

Mohamad Zaidi Sulaiman

College of Creative Arts, Universiti Teknologi MARA, Perak Branch, Seri Iskandar Campus, Malaysia
Abstract
This review study delves into the self-promotion strategies of social media platforms, particularly focusing on the realm of influencer's criteria that are credible for the Malaysia market. The primary objective of this research is to enlighten marketers about existing Influencer's Criteria guidelines with insights into effectively identifying credible influencers for promoting their brands. Employing qualitative methodologies, the research employs techniques such as content analysis, case studies, and observation of promotional video content. The investigation centres around five Instagram influencers from Malaysia, examining their advertising approaches, alignment with specific niches, and the categories of content they share. The findings underscore the paramount importance of various factors in influencer selection, including relevance, authenticity, engagement, reach, content quality, brand alignment, and a proven track record. Furthermore, the research delves into the array of video content that influencers employed. Armed with an understanding of how influencers present themselves and the characteristics that define influential individuals, marketers are equipped to mitigate the risks associated with influencer marketing fraud and establish fruitful collaborations that resonate with their brands.
Keywords: Influencer Marketing, Social Media Influencers, Influencers Criteria, Content Analysis, Influencer Style of Content 
References
(2021, September 16). 9 Factors to Consider to Pick the Right Instagram Influencer for Your Brand. Influencer Hub. Retrieved July 14, 2023, from https://influencermarketinghub.com/pick-the-right-instagram-influencer/#toc-9

(2023, January 23). 9 Best Types of Social Media Videos for 2023. Influencer Marketing Hub. Retrieved July 14, 2023, from https://influencermarketinghub.com/social-media-video-types/#toc-8

Bhandari, A., & Bimo, S. (2022). Why's Everyone on TikTok Now? The Algorithmized Self and the Future of Self-Making on Social Media. Social Media + Society, 8(1). https://doi.org/10.1177/20563051221086241

Crusan, D. (2010). Assessment in the second language writing classroom. Ann Arbor, MI: University of Michigan Press.

Kirana, D., Syarief, A., & Saphiranti, D. (2018). The Effects of Visual Displays of Furniture Product Photos Through the Social Networking Site, Instagram on Consume Perception. Idealogy Journal, 3(2), 11-24. doi:10.24191/idealogy.v3i2.56

Primasiwi, Claudia & Irawan, M. & Ambarwati, Rita. (2021). Key Performance Indicators for Influencer Marketing on Instagram. 10.2991/aebmr.k.210510.027.

Sulaiman, M., & Abdul Aziz, M. (2017). An Investigation Of Video Tutorial Criteria For Studio Lighting Course. Idealogy Journal, 2(2), 181-186. doi:10.24191/idealogy.v2i2.38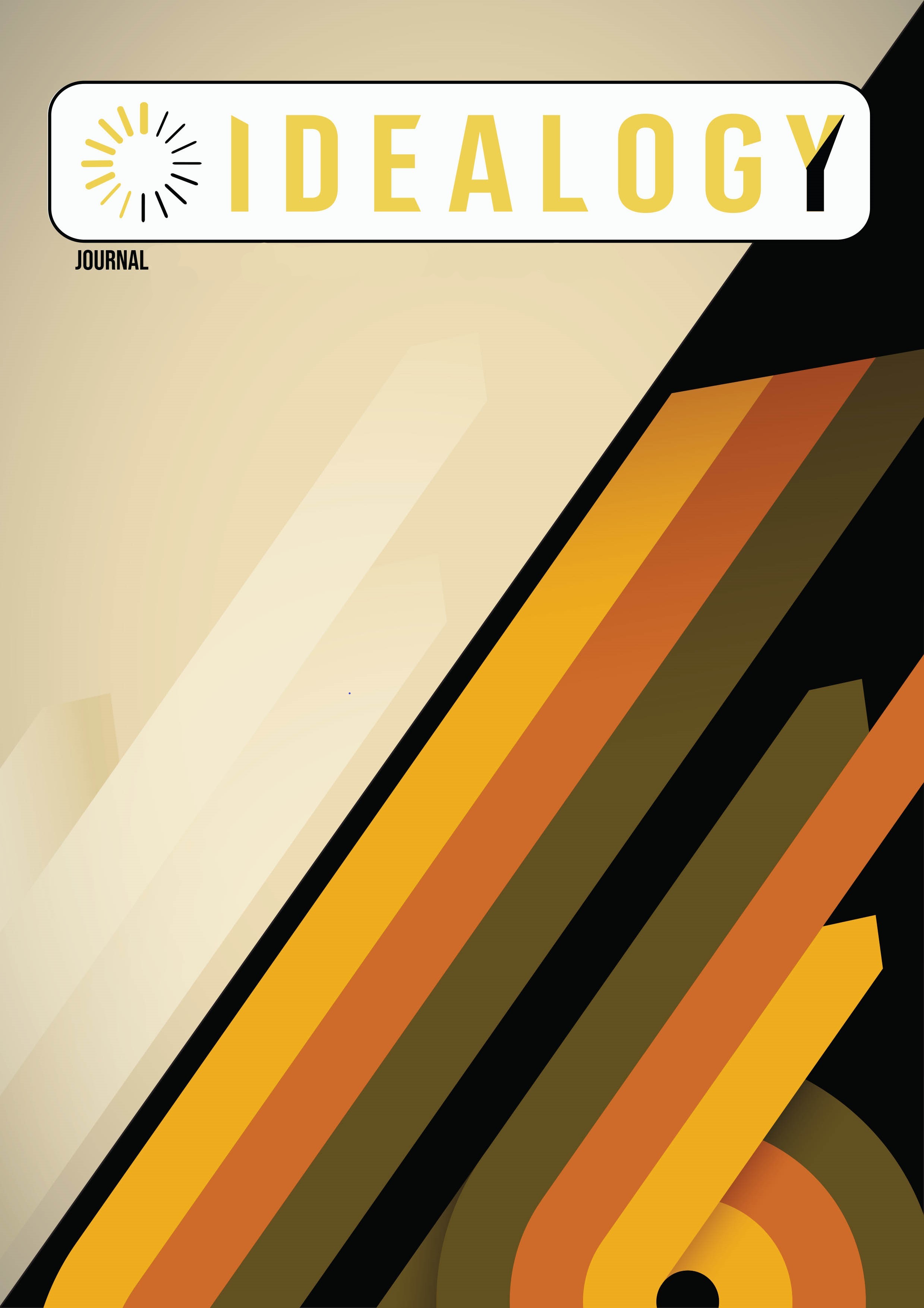 This work is licensed under a Creative Commons Attribution-NonCommercial-NoDerivatives 4.0 International License.
UiTM Press (the Publisher) has agreed to publish the undersigned author's paper in Idealogy Journal. The agreement is contingent upon the fulfilment of a number of requirements listed below.
1. The undersigned author warrants that the paper entitled below is original, that it is not in any way libellous or unlawful in Malaysia, that it does not infringe any copyright or other proprietary right. The undersigned hereby represents and warrants that he/she is the author of the paper, except for material that is clearly identified as to its original source, with permission notices from the copyright owners where required. The undersigned represents that he/she has the power and authority to sign and execute this agreement.
2. The undersigned author warrants that the paper entitled below has not been published elsewhere, and also it will not be submitted anywhere else for publication prior to acceptance/rejection by this Journal.
3. By submitting the paper entitled below, the undersigned author agrees to transfer the rights to publish and distribute the paper in an international e-journal (entitled above) to Publisher.
4. The undersigned author agrees to make a reasonable effort to conform to Publisher's submission guidelines and to liaise with the editor to ensure that the requirements of these guidelines are met to a reasonable degree.
5. The corresponding author signs for and accepts responsibility for releasing this material on behalf of any and all coauthors. This agreement is to be signed by at least one of the authors who has obtained the assent of the co-author(s) where applicable. After submission of this agreement signed by the corresponding author, changes of authorship or in the order of the authors listed will not be accepted.